Notice
: Trying to get property 'end' of non-object in
/home/guruawzm/theagoratv.com/wp-content/themes/jnews/class/ContentTag.php
on line
36
It is popular to say that love is blind, this statement means that sometimes what ever your partner does majorly negative will be overlooked, due to the extreme love and affection you have towards her or him.
Sometimes situation could go sway and even worse, that could be so much aggravating, how also is it possible to react in the most lovely way.
Here is a scenario, but to the men, what if you return from work one good day, very hungry and your wife prepared a delicacy only for you to find out it is very salty, as a good husband, complain in the most romantic way.
See the reactions of husband materials we have in Nigeria on twitter.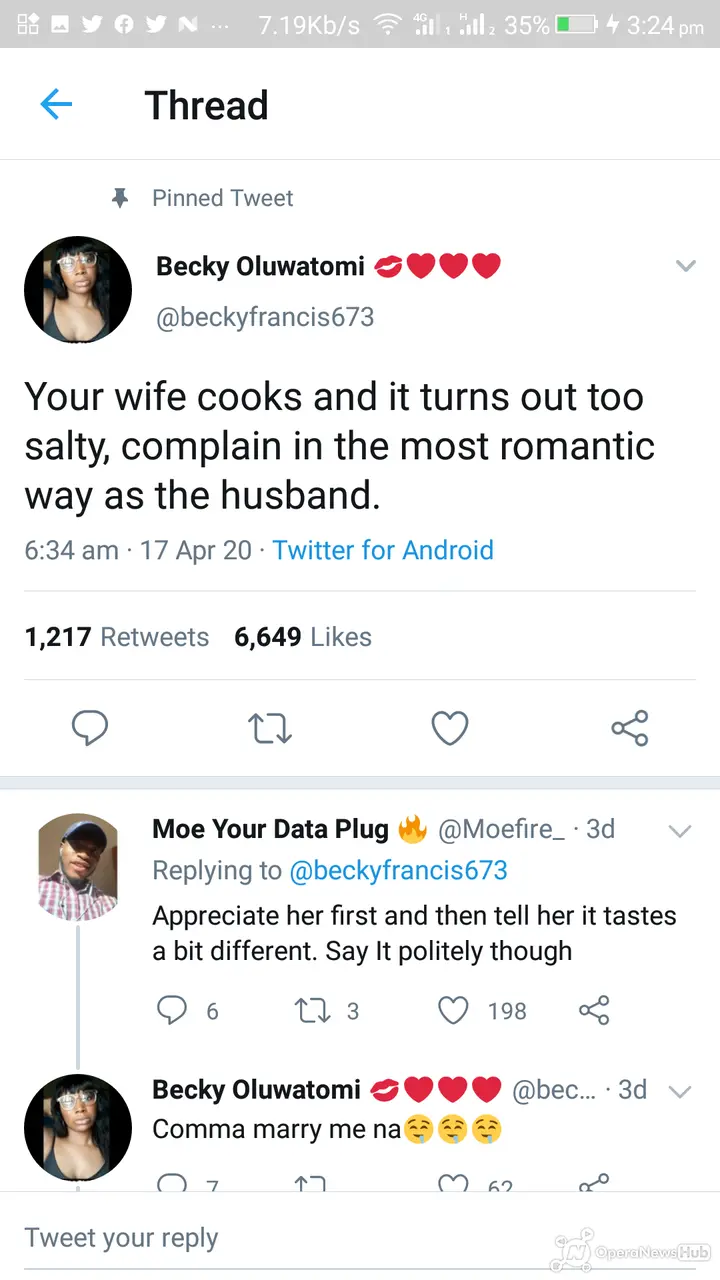 Here is the most mind engaging tweet from Becky Oluwatomi. Lets check out hilarious reactions from Nigerians.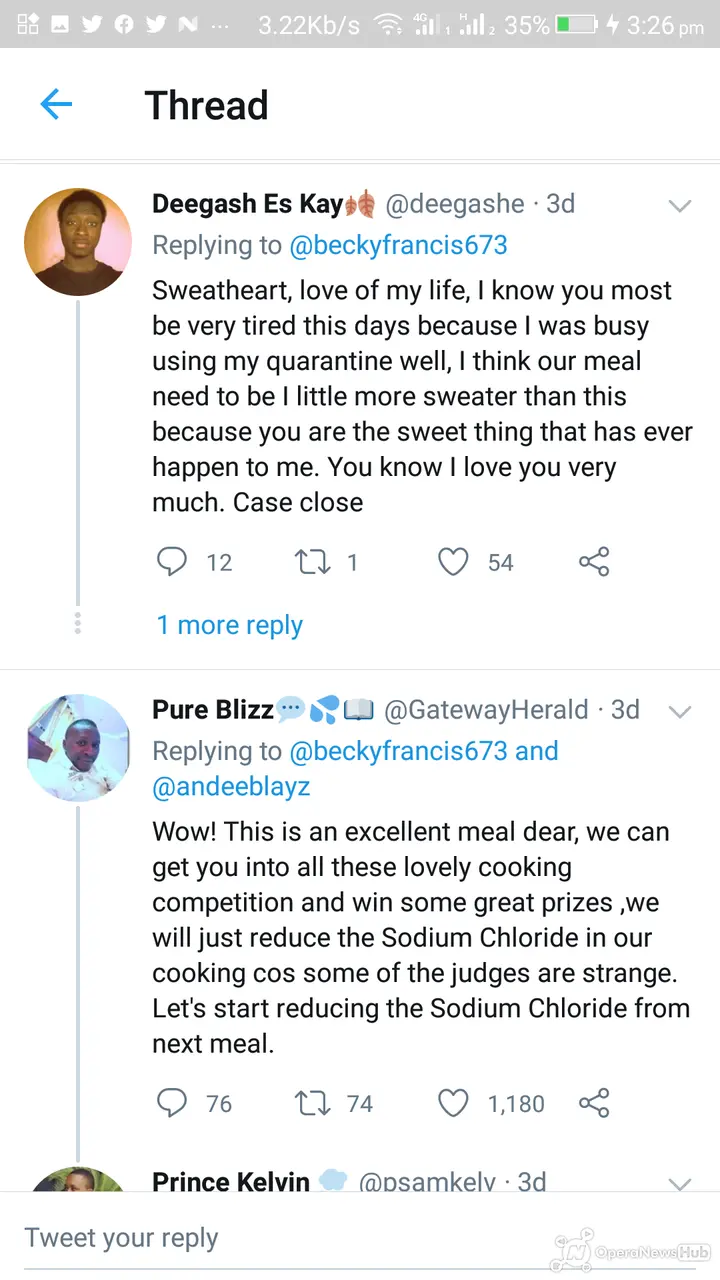 Oh, here is our husband materials, guess the second tweet from Pure Blizz was quite intellectually romantic.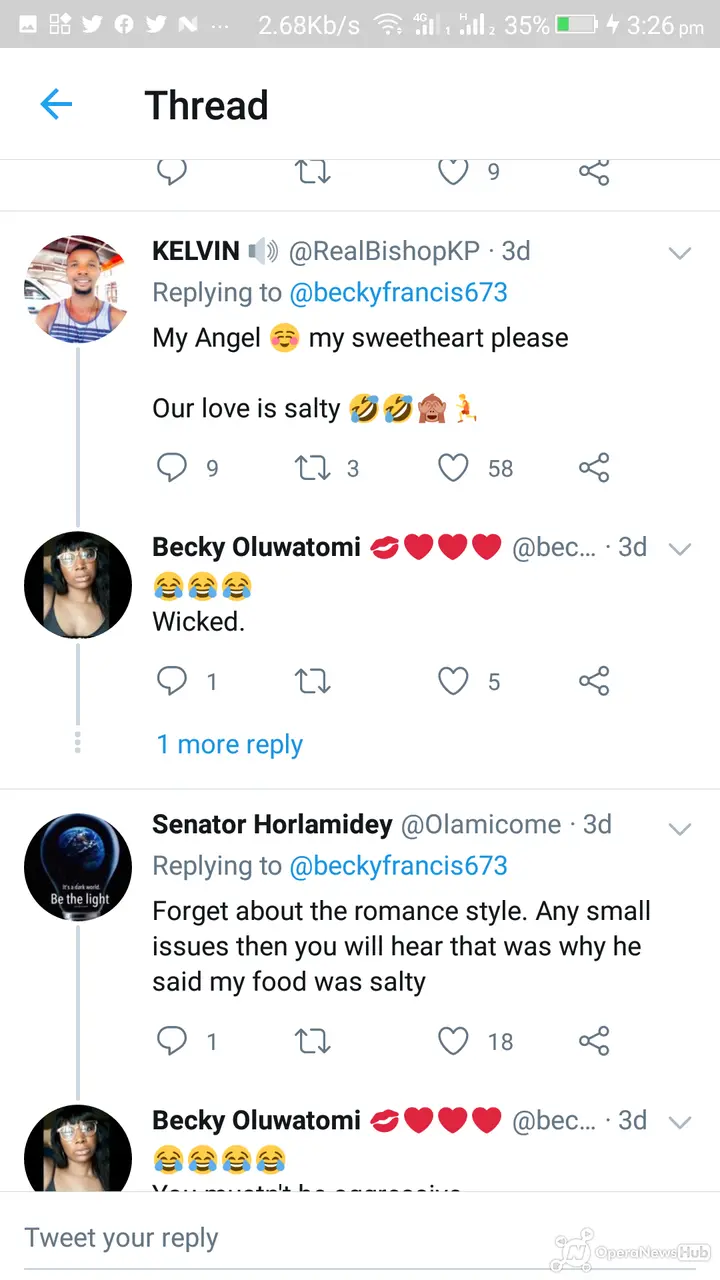 Here is a funny one, showing how troublesome women can be, this one feels no matter how you sound it, a woman will always take it personal.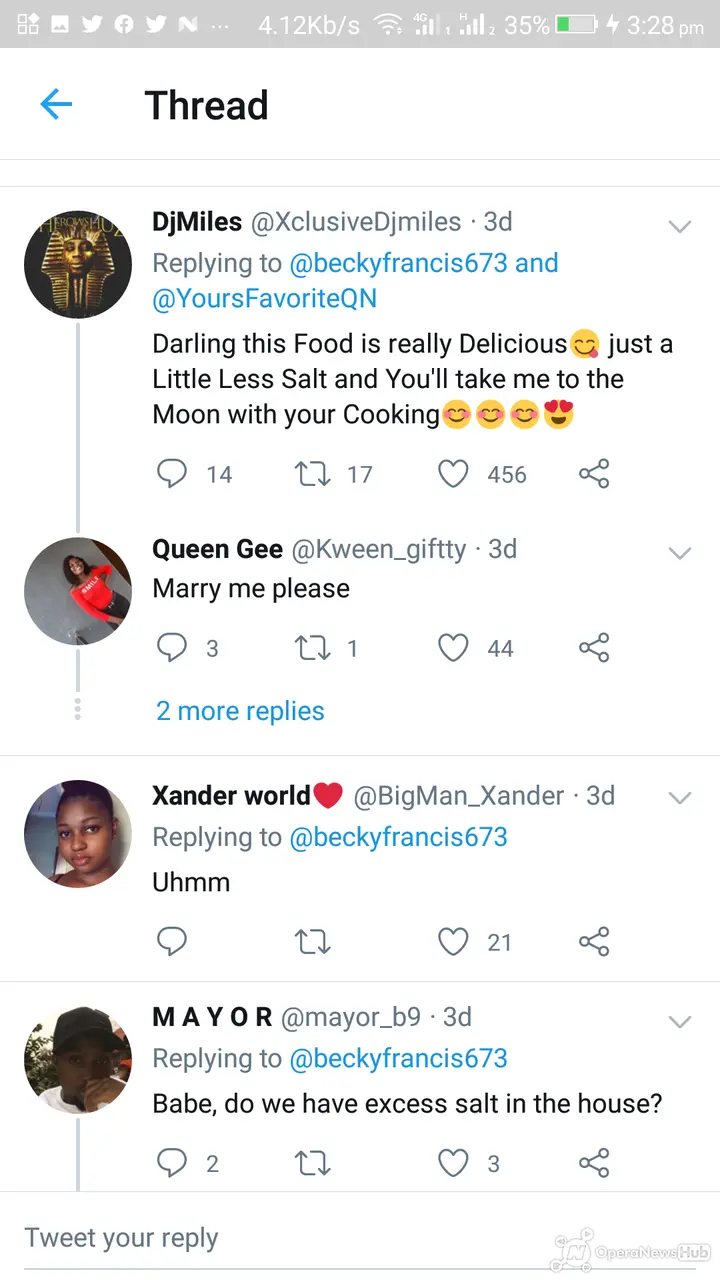 Okay see our prince charming husband material here, a lady is already begging for his hand in marriage.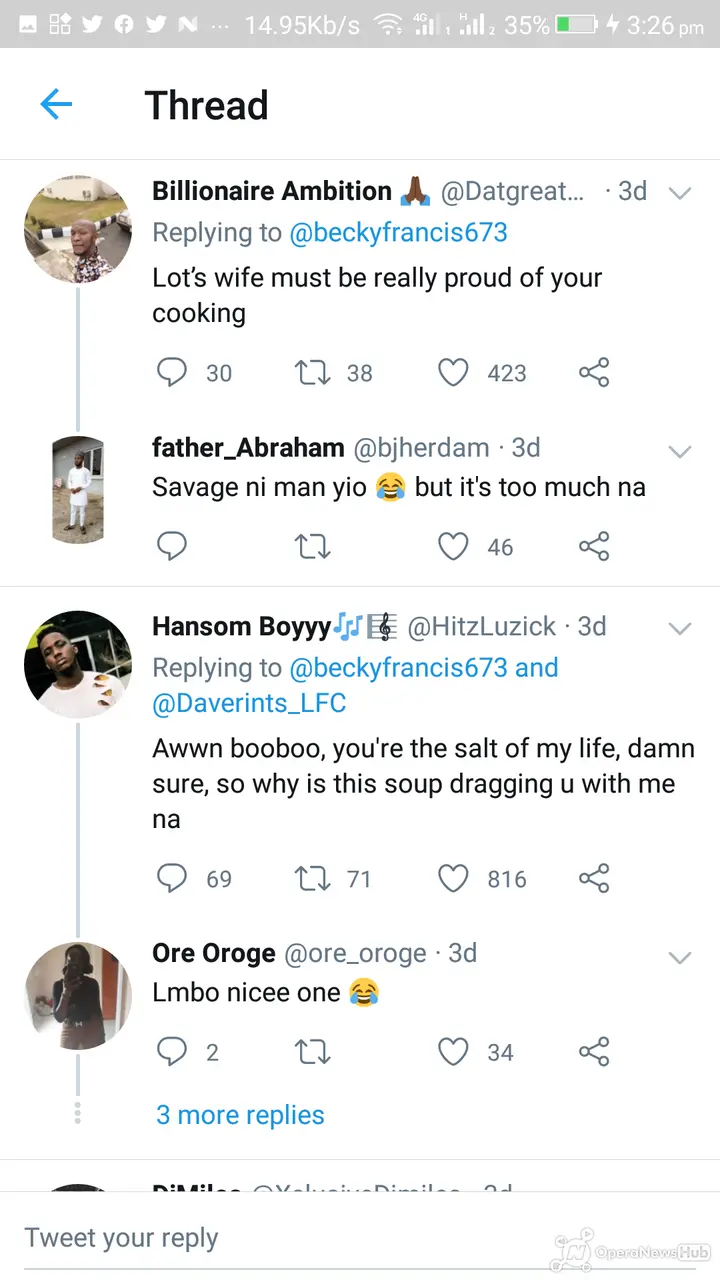 "You're the salt of my life" this really got me cracked up. This might just be the most romantice one for the day.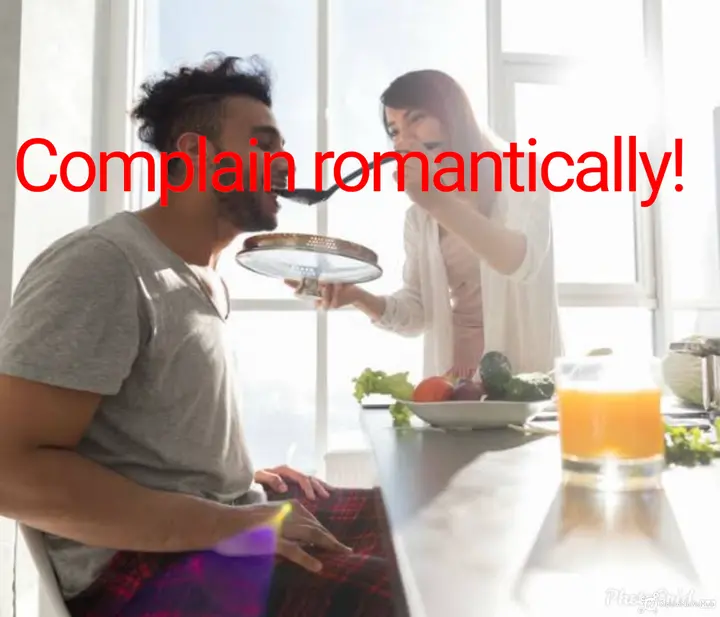 Personally its better to just go very candid and straight forward, you're married to her, there is no point pretending to her or trying to deceive her or sugarcoat things. Tell her the food she prepared was salty, and maybe next time she should reduce the level she adds salt, if not she might feel betrayed when she goes out and someone else tells her she has a bad habit cooking salty food. So guys let me drop mine.
"Baby, the meal is salty, please next time reduce how you add salt. Thanks baby"
This is candid and sincere, that is what love is about, love is not about deception.
Share your own romantic complain lets see.
Follow us for more entertaining updates