Football players like to display their individuality in a variety of ways on the pitch. We are just lucky these guys are not forced to wear hats or helmets on the field, because our lives would not be as diverse or entertaining without having seen some of these classic dos.
Like these 10…
Mario Balotelli – Striker – Italy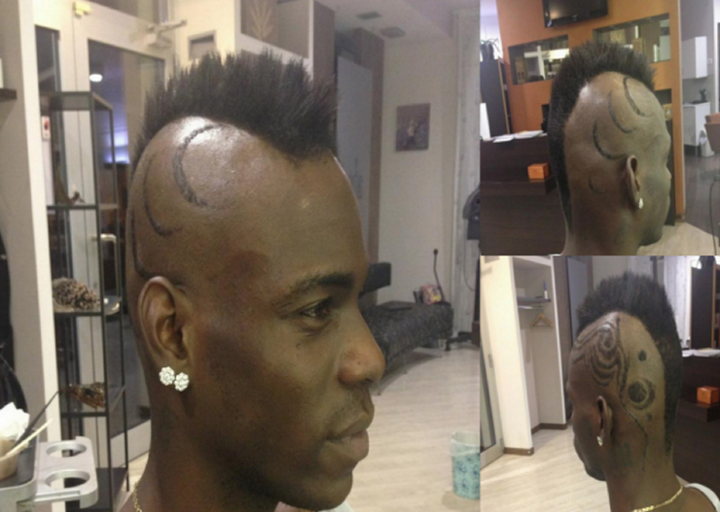 Balotelli even starred in a Nike commercial where he alternated between the haircuts of Ronaldinho, Neymar, and others before ultimately deciding on his own thin strip of a Mohawk.
David Beckham – Midfielder – England
David Beckham tried out many hairstyles during his illustrious soccer career. None of them were as controversial as when Beckham decided to rock some blond cornrows in 2003.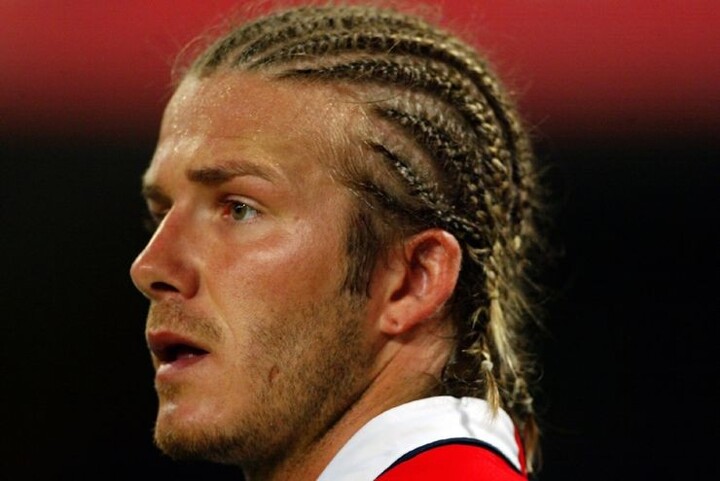 Years later in 2012, Beckham admitted that he had a few glasses of wine before deciding to allow a hairdresser friend to give him the hairstyle. Becks allowed the vacation mode decision to carry over to several appearances that season. The cornrows are widely considered to be the worst of his 30 different hairstyles.
Jason Lee – Striker – England
Jason Lee attracted more negative attention for a haircut than almost any player in soccer history. Lee chose a style of blond dreadlocks that were tied behind and above his head, which comedic pundits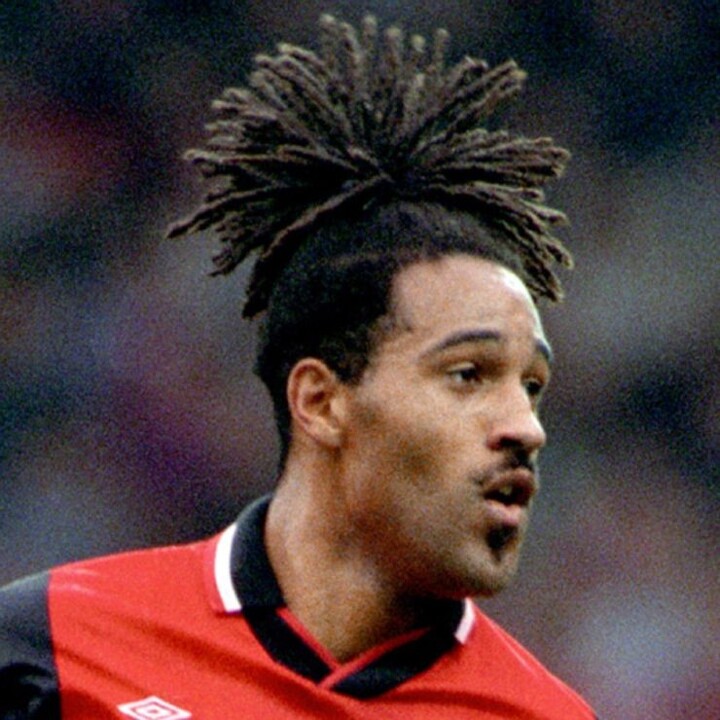 David Baddiel and Frank Skinner determined looked like a pineapple. This led to Lee being taunted by opposing crowds with the song "He's got a pineapple on his head" sung to the tune of "He's Got the Whole World in his Hands." Lee claimed the taunts harmed his confidence and his performances suffered as a result. He can serve as a cautionary tale for young footballers with ambitious hairstyle ideas.
Marek Hamsik – Midfielder – Slovakia
The mohawk wouldn't appear to be particularly conducive to heading the ball, but it's a surprisingly popular choice among players… none more so than Marek Hamšik.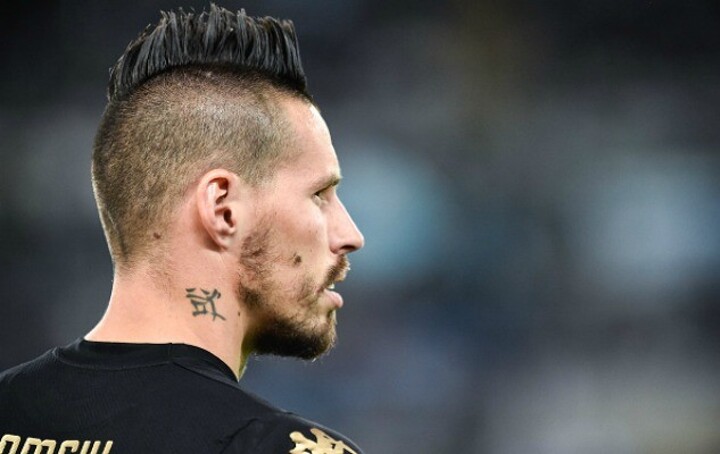 The striker shaved his "La Cresta" cut in honor of Slovakia qualifying for the World Cup and again when club side Napoli won the Coppa Italia, but both times grew it back even wilder.
The Romanian squad
You have to admire the Romanian side that went to the World Cup at France '98 for their act of solidarity.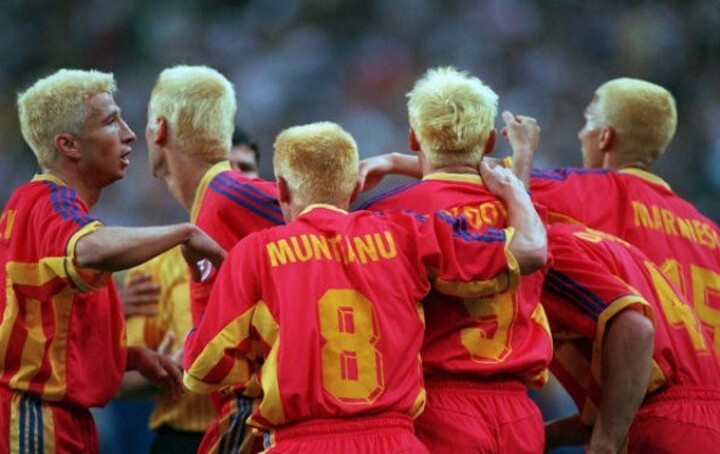 But with each and every player dying his hair blonde for the final group match against Tunisia, the likes of Gheorghe Hagi, Dan Petrescu and Gabriel Popescu looked more like an army of dodgy Eminem impersonators than a fearsome world-class soccer team.
Joe Cole – Midfielder – England
Joe Cole reported for pre-season duty with West Ham United in 2002 with the haircut that resembled the type you might see on a lads' holiday in Ibiza after the stag crew have drunk their body weight in tequila slammers.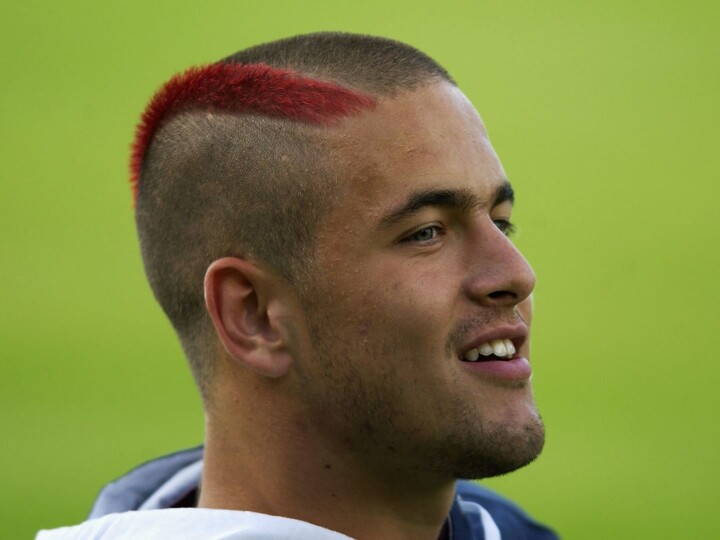 His loyalty to West Ham, weirdly displayed by a reddish-purple J, didn't last long, as he moved across London to Chelsea the following season.
Pogba – Midfielder – France
That may seem like an absurd question to ask but it has become a common strand in the discourse of modern-day football and few players prompt such debate more than Paul Pogba.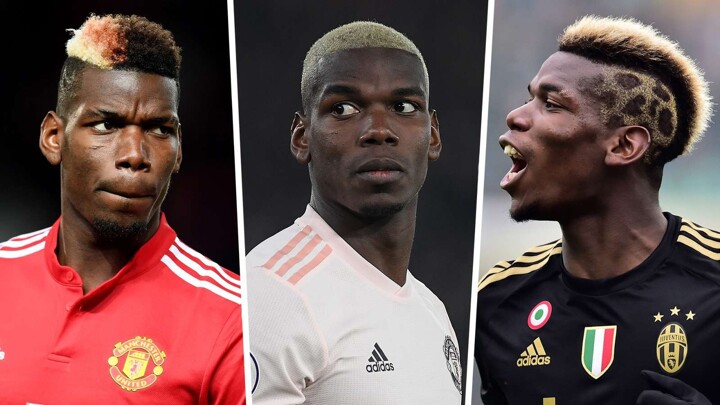 The Manchester United midfielder's ever-changing hair has been a regular talking point for pundits and fans ever since his return to the Premier League, particularly when he fails to reach the heights expected of him.
Rodrigo Palacio – Forward – Argentina
But few have committed to a horrendous haircut more than Rodrigo Palacio.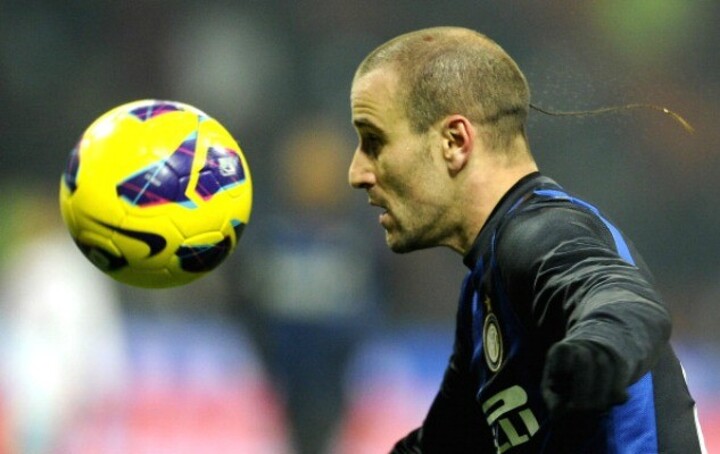 The Argentinian forward won runners-up medals in both the World Cup and Copa America, and lifted three league titles with club side Boca Juniors, all the while sporting an off-centre paper-thin rat-tail even dodgier than Baggio's.
Carlos Valderrama – Midfielder – Colombia
Carlos Valderrama was impossible to miss on the football pitch. Throughout his career, he wore a mane of curly bleached blond hair in an afro that often extended beyond his shoulders. Valderrama embraced his naturally curling hair and mesmerized fans and opponents with his skill on the ball.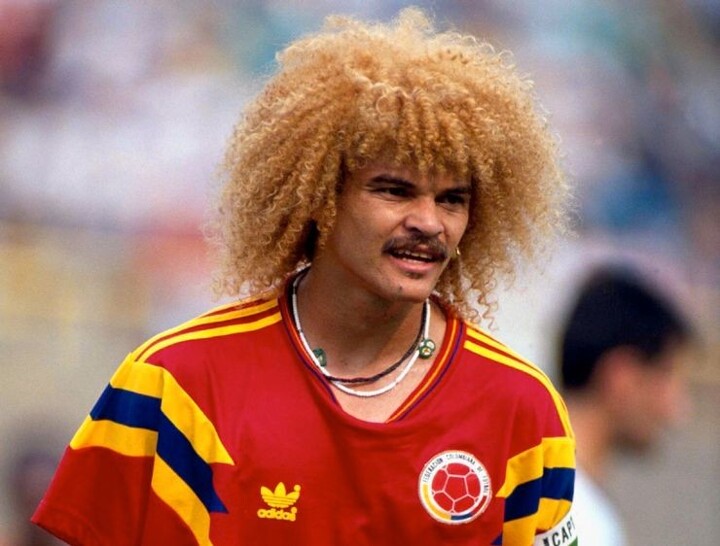 Following his retirement, he dyed his hair pink in order to raise awareness for breast cancer. Outside of the football stadium in Valderrama's home town of Santa Marta, a 22-foot statue of "El Pibe" stands complete with an afro'd head full of blonde hair.
Ronaldo – Striker – Brazil
When Ronaldo adopted a fully bald look with a tuft of hair at the front, he claimed it was so his son could identify him on television during the 2002 World Cup. Brazilian youths were soon clamoring to have the haircut of their idol, and even Neymar claims to have gotten the cut.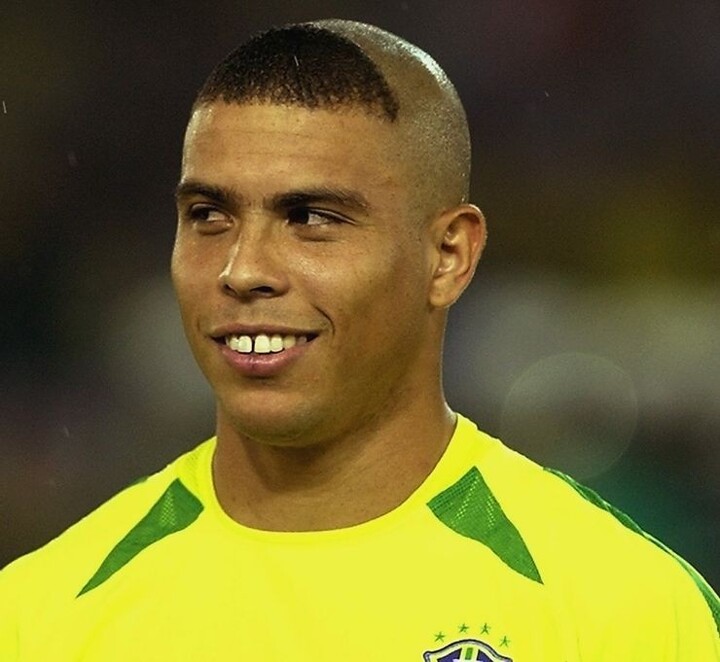 Ronaldo scored eight goals in seven matched with the haircut and helped Brazil win their 5th World Cup. The image of Ronaldo kissing the World Cup trophy with a small wedge of hair at the front of his head, is one of football's most iconic moments. The hair-cut transformed Ronaldo into "Il Fenomeno."