One of the perks of clearance operations in the forest is that one might get a chance to hunt for some massive wild animals.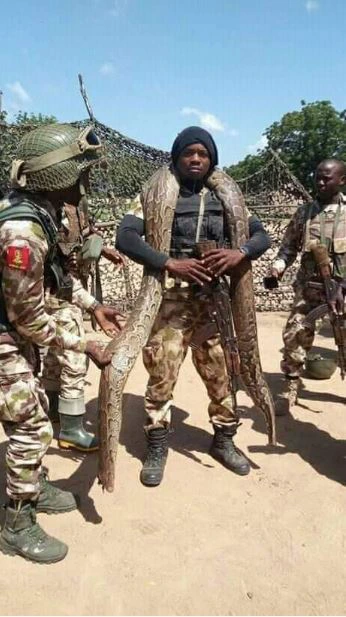 A soldier posing with the dangerous python
These Nigerian soldiers  in the northern part of the country were excited after killing a very big snake, in the line of duty.
One of the soldiers rumoured to have killed the reptile wore it around his neck like a warrior and posed for pictures. His colleagues also posed with the wild animal allegedly capable of swallowing a human being.
As usual, the snake ended in a massive cooking pot after it was publicly paraded.
See more images: