Notice
: Trying to get property 'end' of non-object in
/home/guruawzm/theagoratv.com/wp-content/themes/jnews/class/ContentTag.php
on line
36
One of Nigeria's social and political influencer has hit it big again on Nigerian government. The number one "Buhari Tormentor" as he would always put it this time feels like the next issue Nigeria will be facing will be the total exhaustion of our health workers, in his recent post on his tweeter page he was perplexed at why a senator who is basically a liability, earn more than a Chief Medical Director.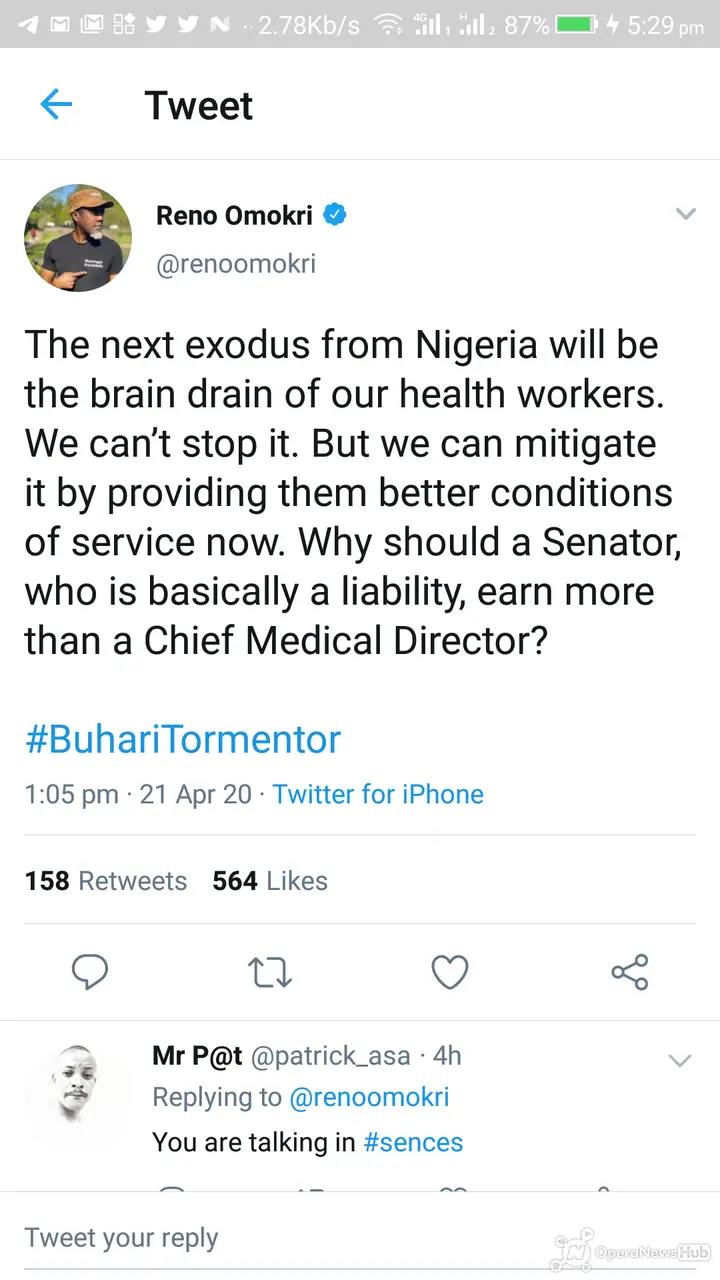 Firstly i think Reno Omokri is overly stepping his bounds, ranging from always recklessly hitting on the government.
It is better to easily say in a crucial moment like this, the medical workers should be encouraged with financial increment, than outrightly comparing the relevance of the legislators to the health workers.
In as much as it may seem like the legislators are exorbitantly paid, their duties and relevance can not be taken for granted, Nigeria economy is where it is today due to the strategic decisions made by the legislators of the federal republic. In every state or jurisdiction, the health care are always parastatals of the government, whose existence would be made relevant by the government policies. If these government fail, the health care will be useless.
In a time as difficult as this era, the policies of the government are the national sustainance panacea. They involve in strategic relations with countries for support, provide good educational materials to groom these health workers, some of these health workers are sponsored from the national pocket which was drafted from policies from legislators.
It could be likened to Soldiers and political heads, political heads raise commands for war and soldiers fight war, that soldiers fight war doesnt mean soldiers are more relevant than their president, they are only men without the government, with the government equpping them and providing training facilities and weaponry makes them soldiers.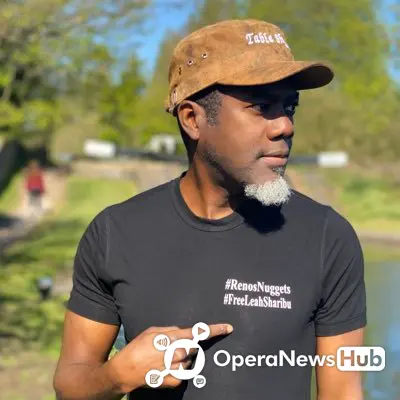 The health workers remain a sub to the government, and can never receive more than their masters.
Share your views in the comment session:
Follow us for political news updates..