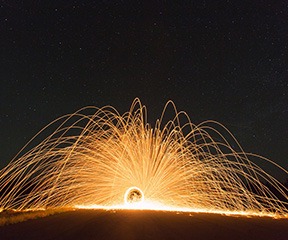 Jose Mourinho was appointed as the new Head Coach of Tottenham Hotspur on Wednesday, 19th November 2019, a development that took everyone by surprise. Well, now that everything has been resolved and the Special One is settling in well in north London, what are we to expect of him? As we already know, Pochettino's backroom team were relieved of their duties alongside him.
Mourinho has started taking action, quickly setting up his backroom team with Joao Sacramento as his assistant coach, Nuno Santos and these three who were with him in Manchester United i.e Carlos Lalin, Ricardo Formosinho, Giovanni Cerra.
Mourinho may change the style of play as he is not accustomed to the fast-paced football Tottenham was known for under Pochettino. Mourinho's presence would be felt in the transfer market as Tottenham is sure to move out from their "transfer market comfort zone."
Under Pochettino, Tottenham managed to remain unconcerned when the transfer windows were open as they seemed comfortable with the talents they had. But Mourinho, a coach with nose for sniffing experienced star players would fit perfectly in his team, not minding the cost.
The "Only One" has always been very vocal and controversial, so we won't be surprised to find Tottenham on the headlines more often; especially with the introduction of VAR and the controversies surrounding some of their decisions. We should expect a more vocal Mourinho to call them out. Meanwhile, Pep Guardiola who, perhaps, felt relieved when Mourinho left Manchester United will have to get prepared for more drama from his old-time rival.
Not just Guardiola now, but Arsenal under Emery. The north London derby is unarguably one of the most storied rivalries in the sports. Whilst at Chelsea, Mourinho and the Gunners, then under Wenger, had their slice of history. That is set to be renewed, with the Portuguese now at Spurs. Arsenal and the Premier League should get prepared for more drama.
Mourinho is a man with a winning mentality. Failure for him is like a virus, it's surely not something he's familiar with. So, for the first time in many years, Tottenham may start winning trophies.
In the meantime, however, his focus will be on how to get the Spurs back on track and maintain their normal top 4 position till the end of the season.
I reckon Tottenham in the past few years under Pochettino established themselves as some power house in the Premier League. But you can't deny the fact that they weren't as established as their other rivals- the traditional Big 4, or 5 if you will- simply because of the lack of silverware.
All that could change under Mourinho, who boasts a winning identity and a glittering résumé. With his contract set to run until the 2022/2023 season, Tottenham should not just get back on track, but also hit new marks.