See the 3 Reasons why Ganduje Removed Emir Sanusi No.2 is touchin.
In a statement issued on Monday by the Secretary of State, Alhaji Usman Alhaji, explained the reasons for the removal.
The statement said all members of the state executive council had agreed to remove King Sanisu II.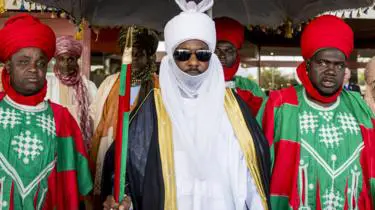 The BBC saw the government's reasons, and consulted politicians for further reasons for removing the emir:
Disobedience
The Emir of Kano has disobeyed the orders of the governor's office and other government agencies, including attending meetings held by the government without providing any solid evidence. This is disrespectful.
It is clear that Mr. Muhammadu Sanusi II has repeatedly refused to comply with section 13 (a – e) of the Kano State Government Act of 2019 and if left to continue, it would disgrace him. Kano Kingdom.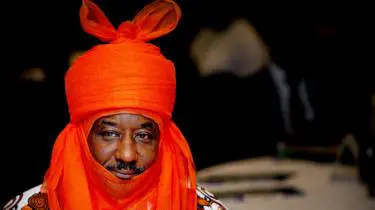 Disgracing the integrity of Kano
The statement added that King Sanisu II's crown was taken to protect the cultural, religious, and religious values ​​of the Kano Empire, built thousands of years ago.
Government Policy Issues
Political commentator, Kabiru Safi Sufi, a lecturer in the College of Admissions in Kano, told the BBC that the main reason for King Sanusi II's withdrawal from office was his criticism of the government's policies. Abdullah Umar Ganduje said that he had criticized the state government's borrowing from China to build a railway line in Kano.
As an economist, the Emir of Kano said that there would be no benefit from borrowing because the project would have no profit for Kano.
The remarks angered the Kano government, led to its closure, and the relationship began to deteriorate.
The incident led to his attempt to remove the king from office and to launch an investigation into alleged illegal money laundering.
Other major figures, including Vice President Yemi Osinbajo and Alhaji Aliko Dangote, were involved in reconciling the Kano governor and the Emir of Kano.
However, the Emperor insisted that his statements were reversed.
Source: operanews.com