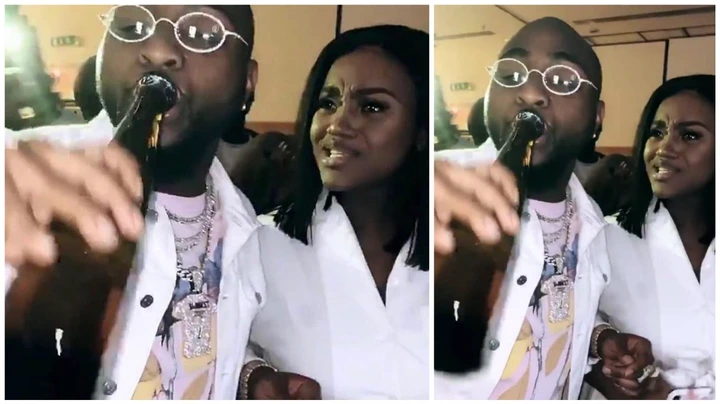 This photo of Davido & Chioma has been going rounds on the social media!
So many captions have been used to describe the image of Davido gulping one of his favorite drinks right from the bottle without using a champagne 🥂 glass
The happy and excited new dad is still over-the-moon since the arrival of their son David Jnr. The couple had a christening party for their bundle of joy and here is one of the highlights
What is your best caption for this image?