In what seemed to have faded a little from people's mind, Juventus star Cristiano has revived his rivalry with Lionel Messi.
Ronaldo has stated that Lionel Messi has also to bear the blame for having lost to Liverpool on Tuesday.
Messi who was totally overpowered at Anfield was left holding his waist while watching 4 goals streaming to their net.
It means that Liverpool will take on Tottenham Hotspur in an all-English final at the Wanda Metropolitano in Madrid on June 1.
Ronaldo won't be appearing in the showcase final for the first time since 2015 but the Juventus star still had his say on great rival Messi.
'It is unfair to point the culprits to a defeat,' Ronaldo said at a Santander event. 'I see that Barcelona has a great team and has the best player in the world, which is Messi.
'The other day I read that other player lost and Barca wins [because of] Messi. It is a tremendous injustice to all the players and the coaching staff.
'Barcelona is a great team with great players and very good coaches. You should be a little more careful with criticism.'
While keen to comment on Barcelona, former Real Madrid star Ronaldo was at pains to praise the 'emotional intelligence' of Liverpool's stunning performance.
'[Liverpool] had more motivation, intensity and desire,' added the Portuguese forward. 'In the first part, Barcelona had chances to score a goal that would have changed everything.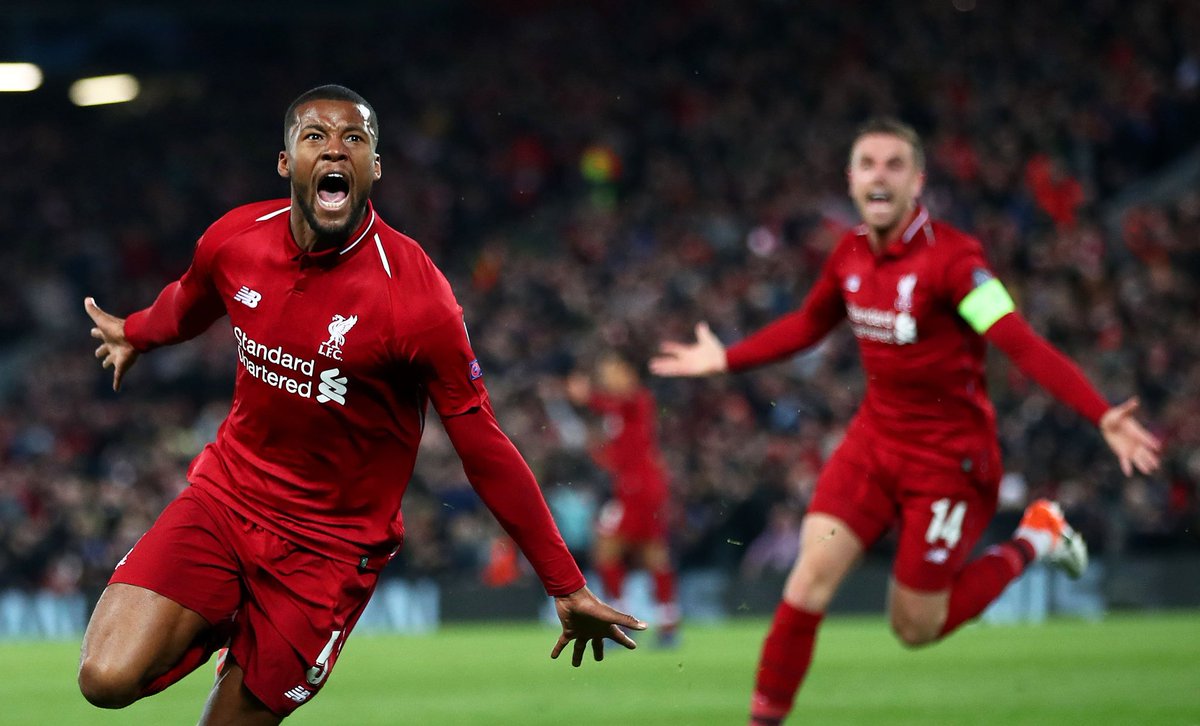 'But Liverpool deserved it. They have shown strength and emotional intelligence.
'In the fourth goal there was a mistake, but I think that if it had not [been scored], it would have arrived in a different way. They played the game of their lives.
'It's a shame for Barcelona, because they played a great game in the first leg, we all enjoyed Messi.
'It's a pity that there is not a Spaniard in the final, but Liverpool deserved it more.'
This is the first time since 2013 when Neither Cristiano Ronaldo nor Lionel Messi will feature in the Champions League final.