It has been popularly believed that Regina Daniel is 16, Regina will be 20 this year 2020. Sweet sixteen is just her way of being her controversial self.
Regina Daniels has since her entrance into the movie industry (Nollywood) as a young girl being the topic of discussion often and on. The most viral and talked about issue was her marriage to the Igbo billonaire, Ned Nwoko.
Ned is more than 30 years older than her so one would think with all her noise and show off, she would settle for someone as young as herself, but no, money comes first I guess.
After their marriage, the next thing everyone wanted to know was if she was pregnant or not. And when did she take in?
Well the truth is almost out, Regina Daniels might be pregnant. You must have been seeing the news right? But let these picture give you a hint.
Regina Daniels could be possibly confirmed pregnant with this baby bump photo.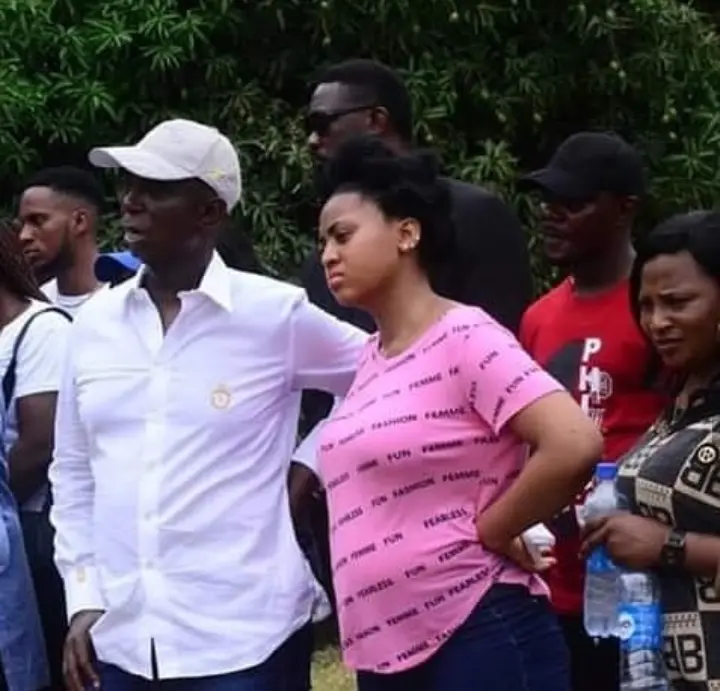 Share your thoughts?