It is said that desperate circumstances calls for desperate measures but how desperate could be the circumstance that will lead a small boy of this age to engage in a mechanic job.
However it might seem, perhaps he is doing it for his father but that doesn't justify the fact that he's too young for such engagement.
one twitter user shared the post and it has sprouted so many reactions on social media especially twitter as to what could have led this innocent child involved in a Situation like this.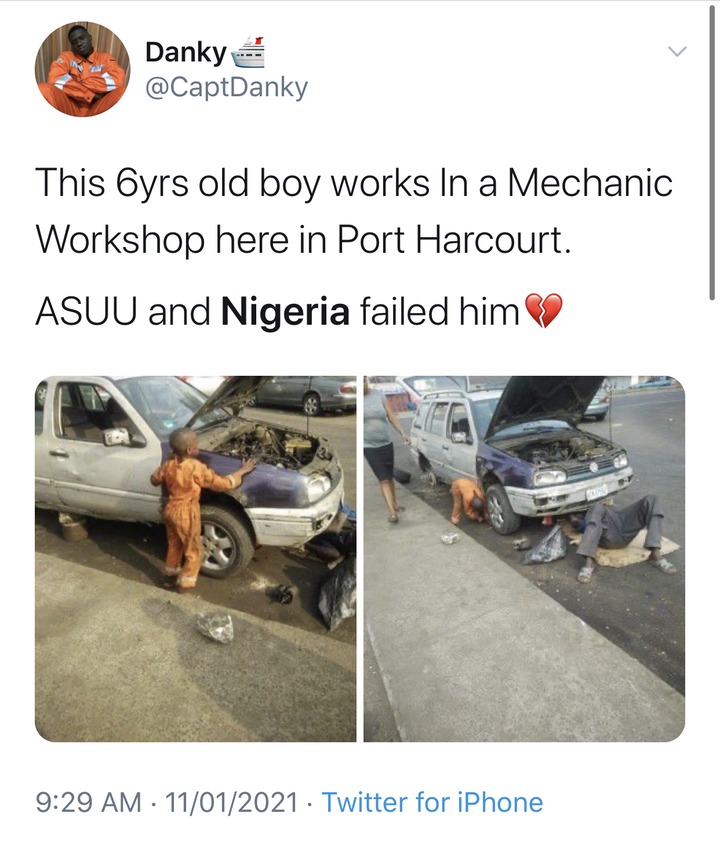 Let's check some of the reactions
Just as expected so many people with different opinion towards the circumstance. The First Comment believes he must be having a good time in his father's workshop, but that's not possible, he's too young for such fun.
The next comment believes he is already acquiring a skill. That's not the point, the age at which he's acquiring the skill is the point.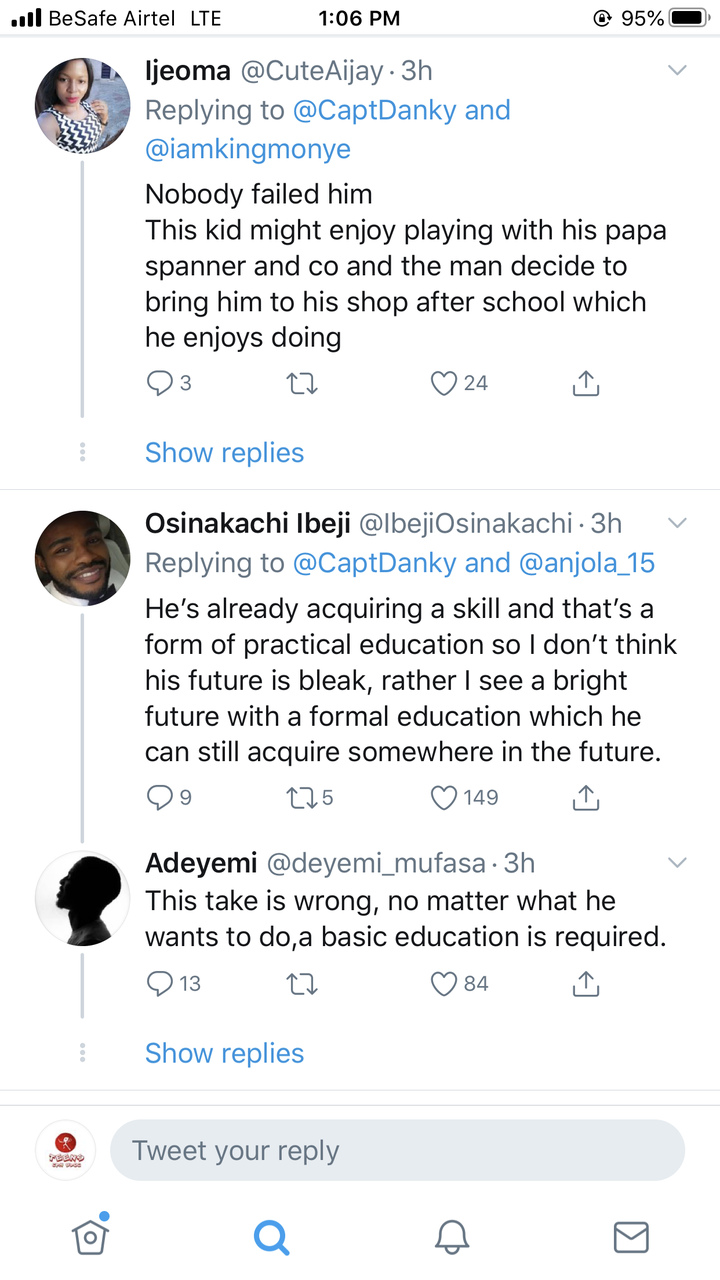 Here is another hilarious comments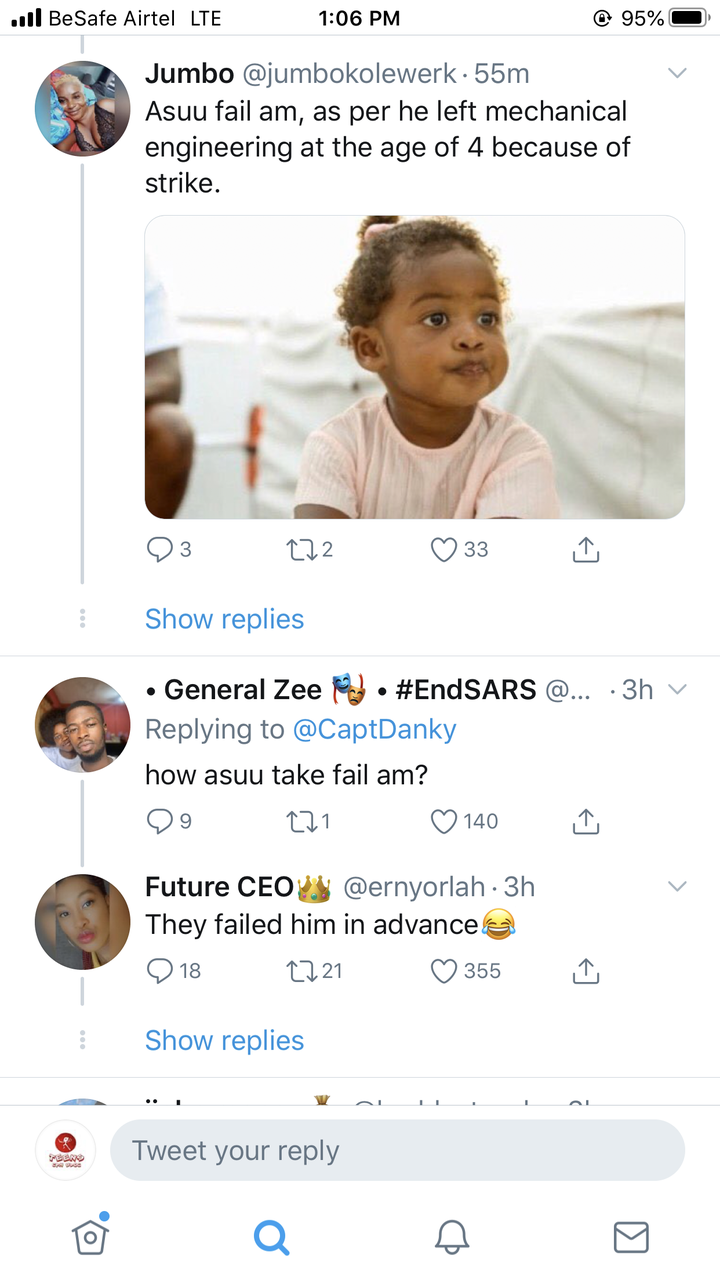 basically the issue is a controversial one, however I still maintain that he shouldn't be doing this at this age. It's totally wrong.