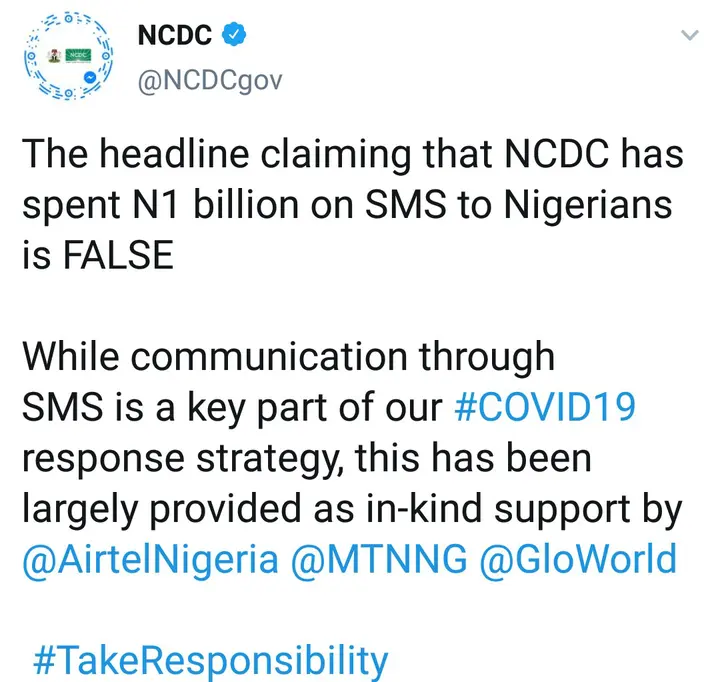 Recently, there has been a viral rumor that the Nigeria center for disease control (NCDC) spent a whooping sum of one billion naira on SMS to educate the Nigerian citizens on the prevention of coronavirus virus
Below is the picture of the fake headline: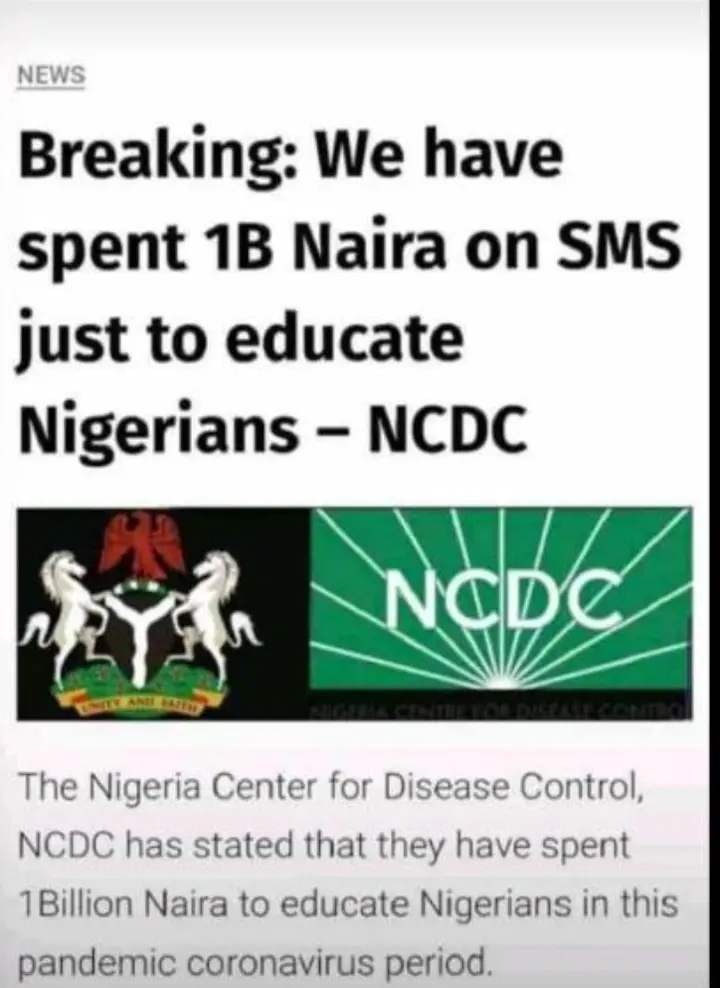 No one actually knows the media group that publish this news, looks like something a bored Nigerian made up. This image went viral and was share across all social media platforms.
Using their Twitter media platform which has over four hundred and eighty six thousand (486) followers, the Nigeria Center for disease control responded to this by calling it a fake news, that the sms they have been sending have been sponsored by the major telecommunications giants of Nigeria which includes MTN, Glo and Airtel.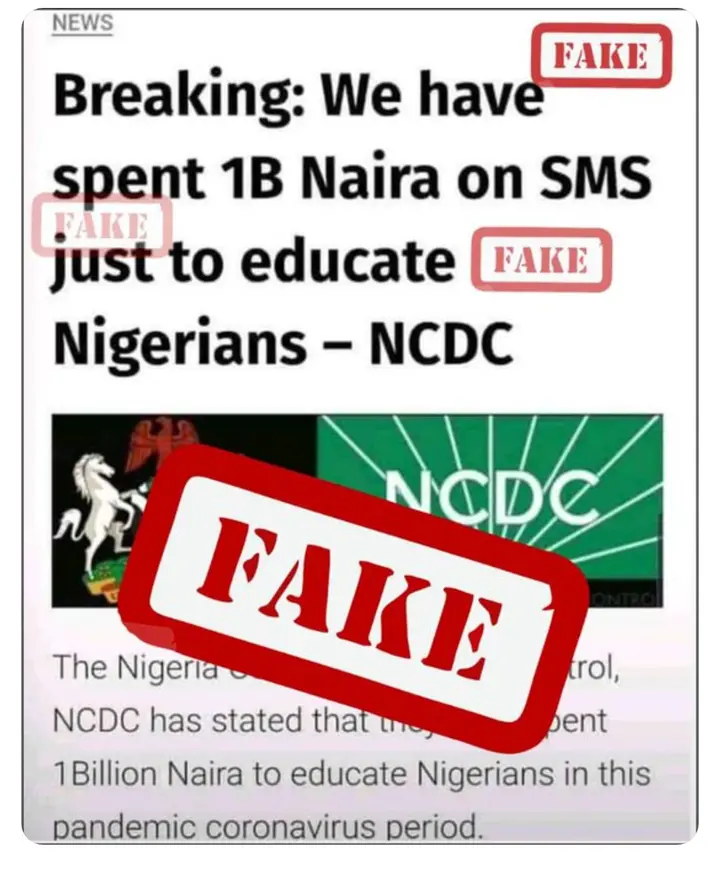 Below is how some Nigerians reacted to the news.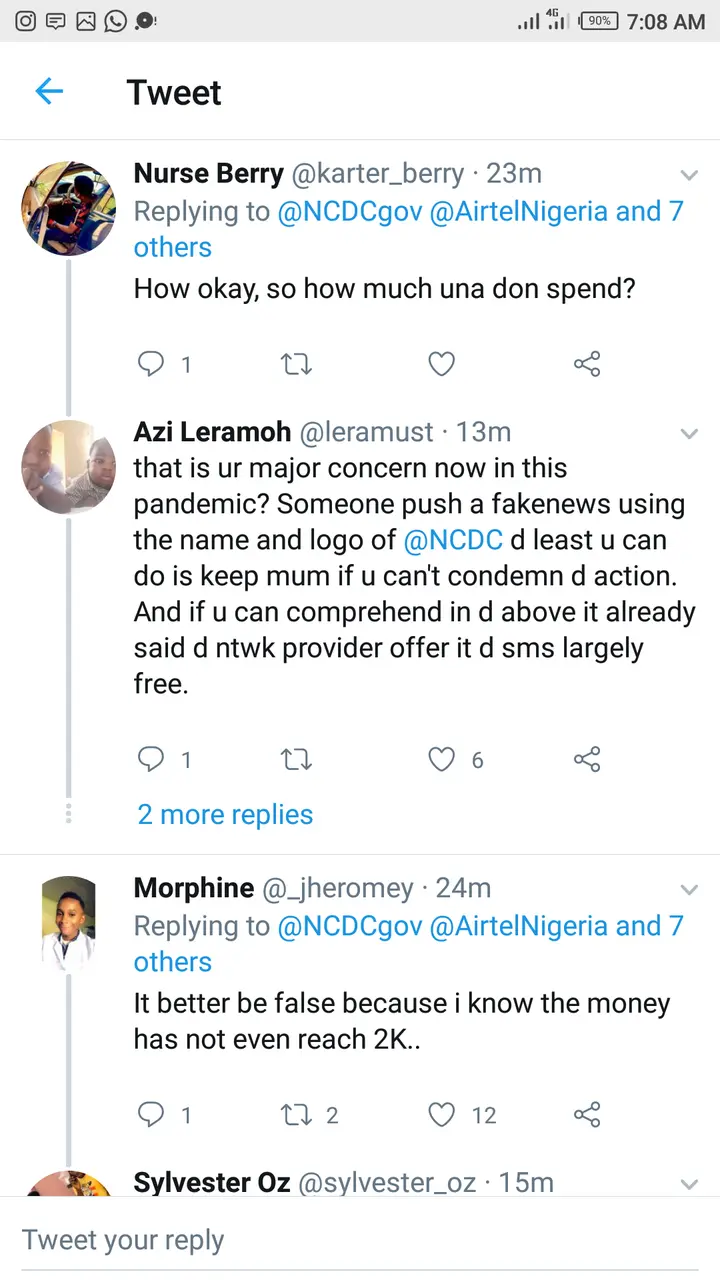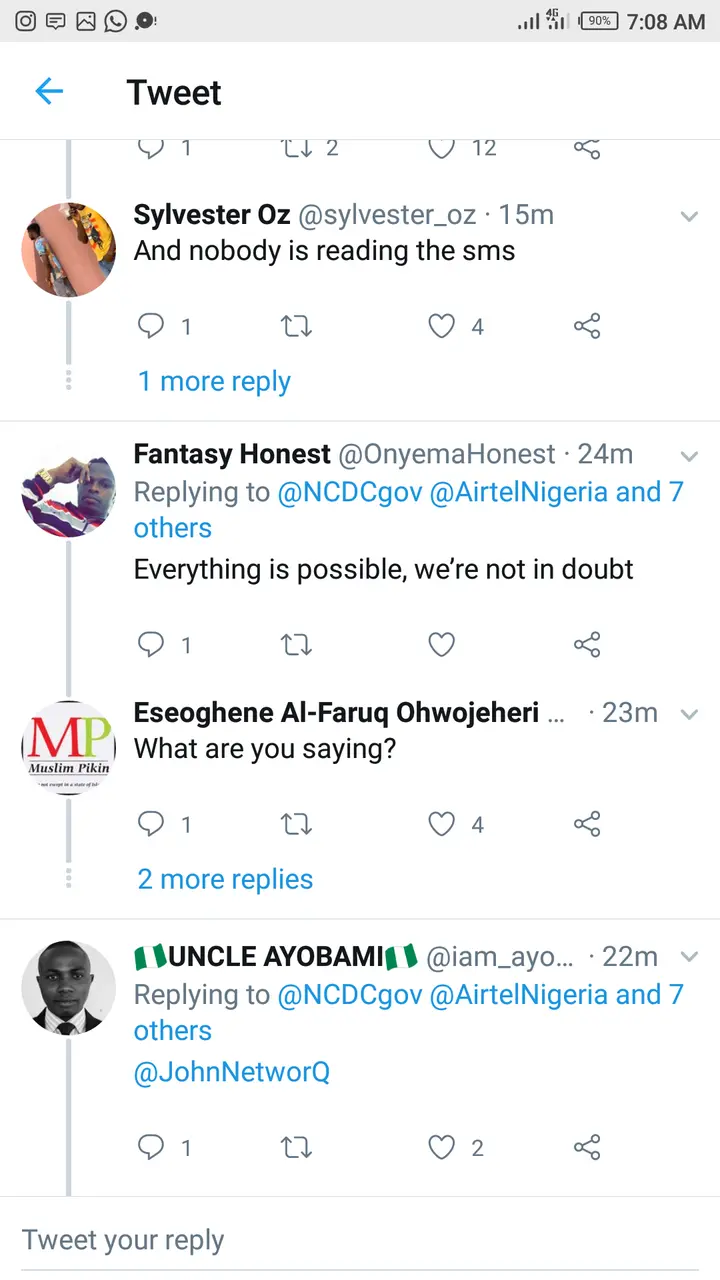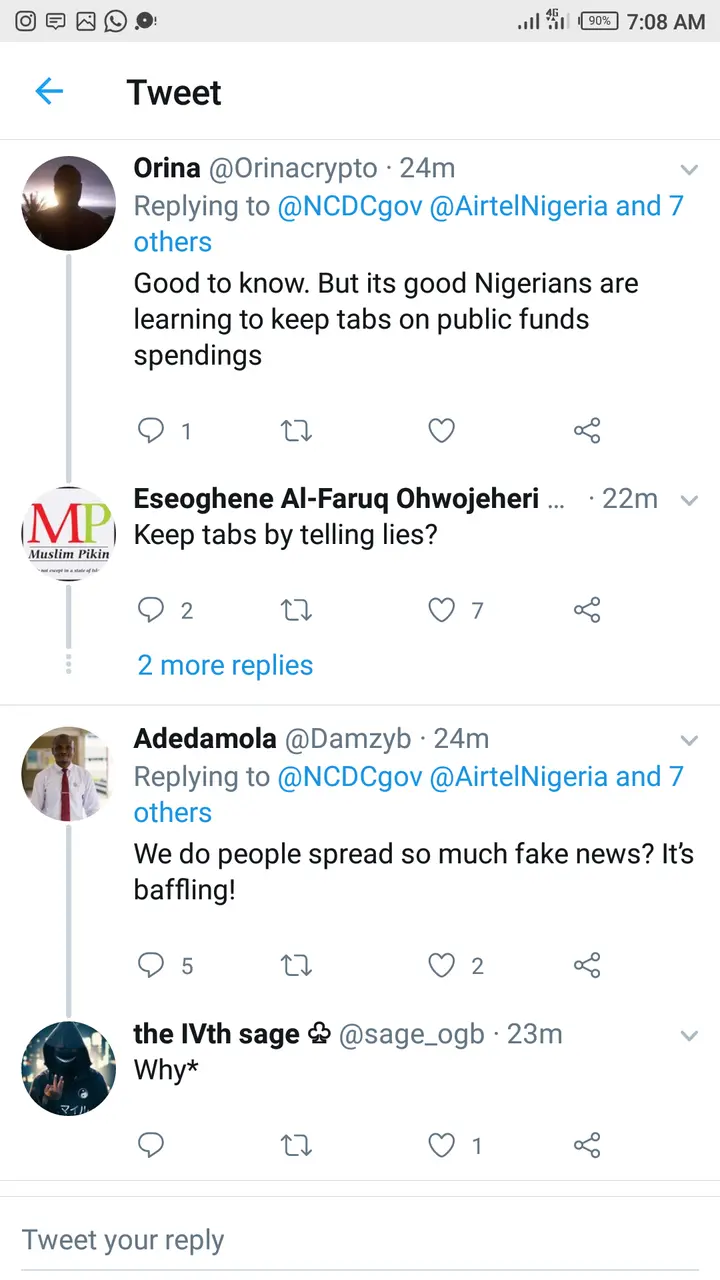 Fellow Nigerians please stop spreading fake new, what we need now as a country is positive energy all around.
Don't forget to always wash your hands and stay at home.