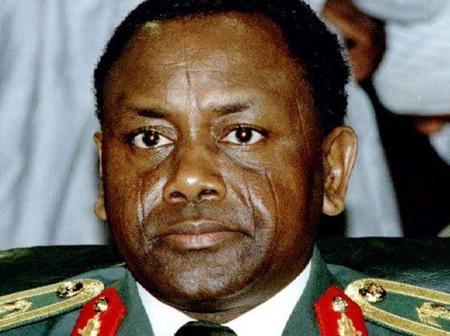 Nigeria was named the poverty capital of the world by the CNN, the reason why Nigeria is poor is not because of its lack of riches, it is rather the level of wealth that has been stolen by its supposed leaders over the past years. The thing is that most Nigerian leaders just scheme the best way to siphon looted properties to European banks and other overseas bank. In this investigative report, we have compiled a list of the top 20 politicians that have stolen the most from Nigeria's treasury:
20. Kayode Fayemi – this former governor stole $40 million and stashed some part of the loot in Ghana. He was reportedly bought a bed for N50 million.
19. Rauf Aregbesola – he has milked Osun State to the tune of $60 million.
18. Kashium Shettima – this governor has stolen about $80 million and still counting.
17. Rabui Kwankwaso – He stole $100 million as a governor of Kano State. EFCC has arrested many of his aides and they are "singing" how they siphoned the money.
16. Sule Lamido – He stole $110 million between 2007-2015 and out of that amount, $50 million was found in his sons' bank accounts. He was arrested and detained for days together with his sons.
15. DSP Alamieyeseigha – He stole $120 million and was arrested for money laundering. He pleaded guilty and long served his term.
14. Amina Mohammed – This woman was the founder of Afri-Project Consortium (APC) that was in charge of all PTF Projects during Abacha's regime. About $125 million was stolen from PTF accounts from 1994-1998.
13. James Ibori – He stole $150 million from 1999-2007 as governor of Delta State. He's serving his term for money laundering in the UK….
12. Atiku Abubakar – When he as asked by our reporter how he made his money, he simply said "he was always at the right place at the right time." Atiku is an astute businessman, but through shady deals, he stole $500 million from 1999-2007.
11. Chubike Rotimi Amaechi – From 2007 to 2015, he stole $700 million and $150 million from that money was used to sponsor Buhari and APC.
10. Tunde Fashola – He is the poster boy of Tinubu. Boht of them looted Lagos dried and left it in debt of about N1 billion. Fashola, among other thing built his personal website for N78 million, drilled borehole for over N100 million per each and built a kilometre road for N1 billion. He stole $900 million from 2007-2015.
9. Nasir El Rufai – Before he was made the FCT Minister, El Rufai was broke, homeless and was looking for loan to import taxis from the UK. After he was made the minister, he seized landed properties that belonged to Nigerians and resold them with huge profit. It's estimated that he stole $1 billion from 2003-2007.
8. Bukola Saraki – Through his father, Olukola Saraki, their bank, Societe Generale and as a governor of Kwara State (2003-20111) he stole $1.1 billion.
7. Sanusi Lamido Sanusi – He stole $1.2 billion as CBN Governor from 2008-2014.
6. TY Danjuma – He fraudulently got enriched through oil blocks from the Niger Delta worth $20 million in the 70s after the counter coup. Those oil blocks worth billions of dollars in today's value.
5. Ahmed Bola Tinubu – He stole and continues to steal from Lagos State treasury since 1999 till date. It's estimated that he has stolen $6 billion so far.
4. Sani Abacha – He stole $7 billion from 1993-1998.
3. Abdulsalam Abubakar – He stole $9 billion from 1998-99.
2. Ibrahim Babangida – He stole $15 billion from 1985-1993 ($12.4 billion from oil wind fall in 1990).
1. Oluesgun Obasanjo – He stole $25 billion from 1999-2007 ($16.4 from power sector alone)
Source : operanews