Nigerian sensational singer and danger Peter Okoye, with stage name Mr P has raised not just controversy but created a table and shattered so many.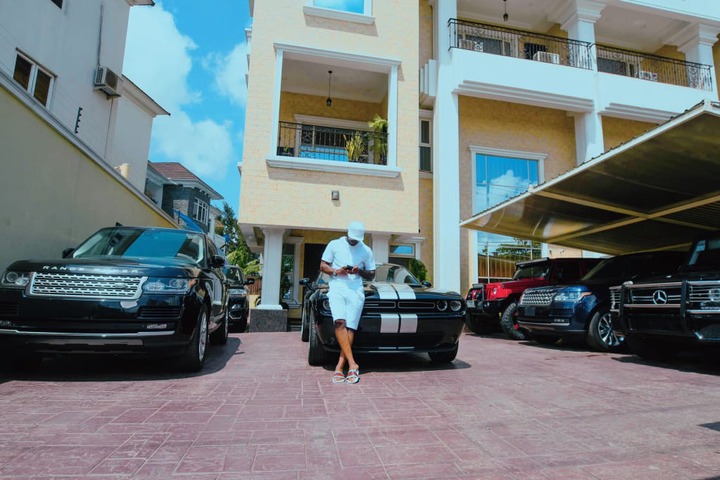 In his latest post he flaunted his 6 cars and luxurious mansion, and dropped a caption that could send so many guys to their depression state.
He raised a twist from the popular ladies saying " I will rather follow a man with 6 cars than a man with 6 cars".
Here he said he has both the 6 packs and the 6 cars with further claims that he is a full package.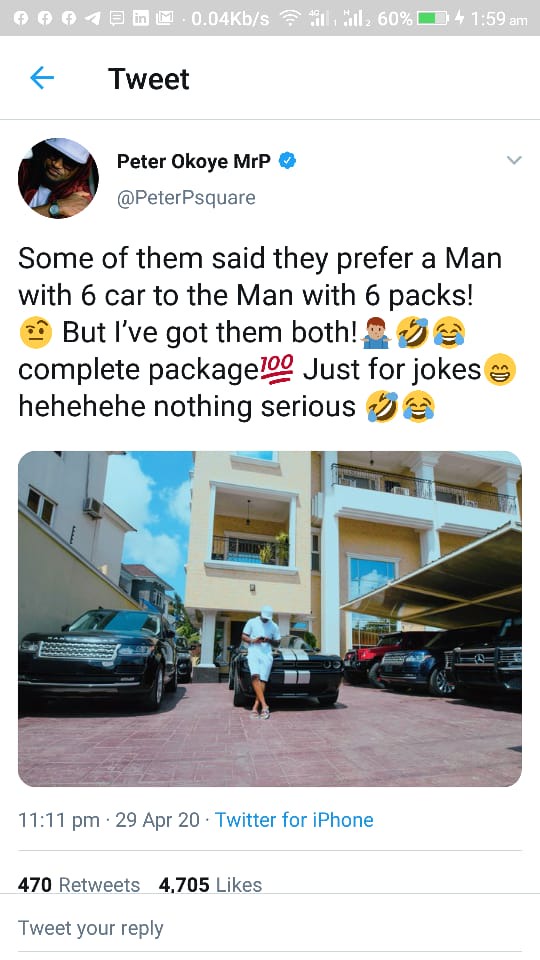 This however he tried to make more subtle for some Nigerians who would love to take things deeper than they appear, he had to add that its just for joke, so people wont tag him a proud person or full of himself.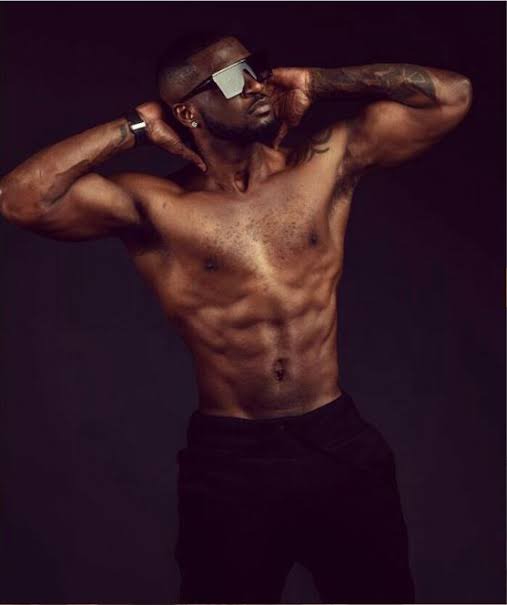 Ever since the two brothers broke splitted it's quite glaring that their independent musical career hasn't been much boom, but they still enjoy fame, their names keep sounding everywhere and most importantly they still have the money, what could be giving them this cash? .
Share your thoughts