Notice
: Trying to get property 'end' of non-object in
/home/guruawzm/theagoratv.com/wp-content/themes/jnews/class/ContentTag.php
on line
36
Fashion has no limit, everyday designers, makeup artists and photographers look for new ways to make their artistic work more controversial but still captivating.
Fashion and beauty models are the ones who have to wear any new creative idea their employers have, no matter how awkward the dress looks or how heavy the makeup is they would still have to rock it while looking confident and proud. Well if it was just about dresses and makeups there wouldn't be any major problems. But some courageous model have to pose with living creatures such as poisonous snakes and still look confident without showing any atom of fear.
This post is about beautiful female models posing fearlessly with dangerous snakes.
1.
I love the color red and this fashion model slayed this look, to be honest the white snake adds a beautiful color to the picture. I really don't know how she stays so calm with such a big snake around her but i guess her pay would be worth the fearlessness she showed.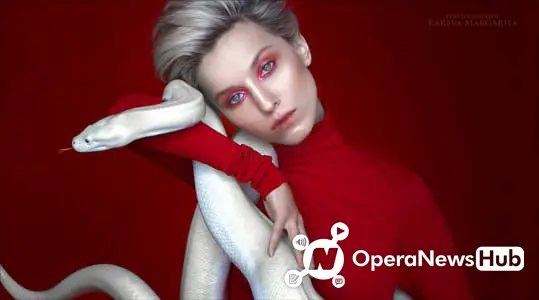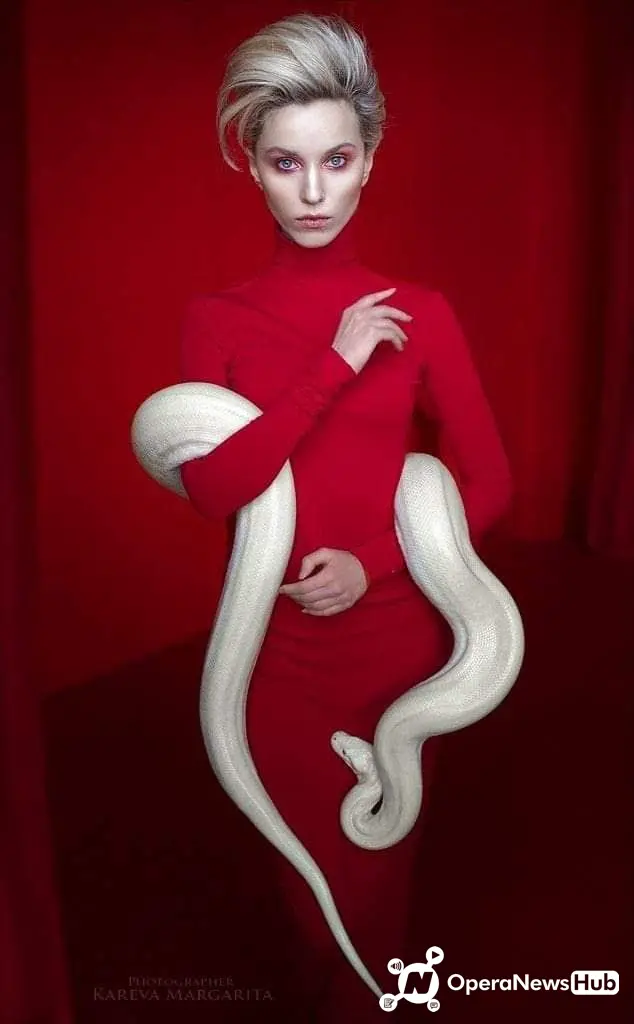 2.
How can she stay so calm with a snake so close to her face, this beautiful model must be a professional, meanwhile i love her fierce makeup.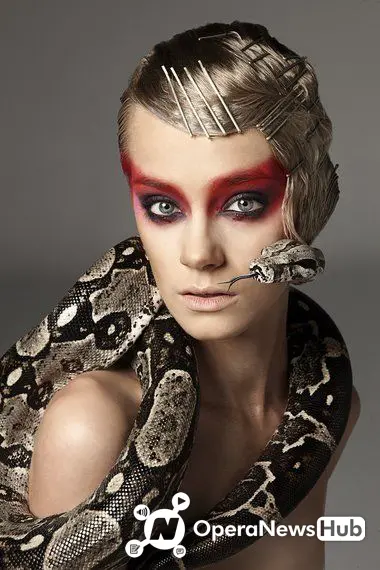 3.
Snake as a scarf!! Imagine having such a perfect makeup then you just carry your pet snake on your head to compliment the look. Never…. I need the courage of this beautiful models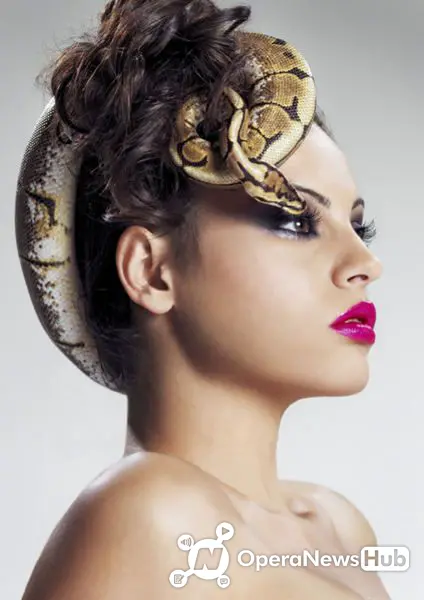 4.
I love her lipstick, her whole dark makeup is so nice, the addition of the snake makes this look like an horror movie scene.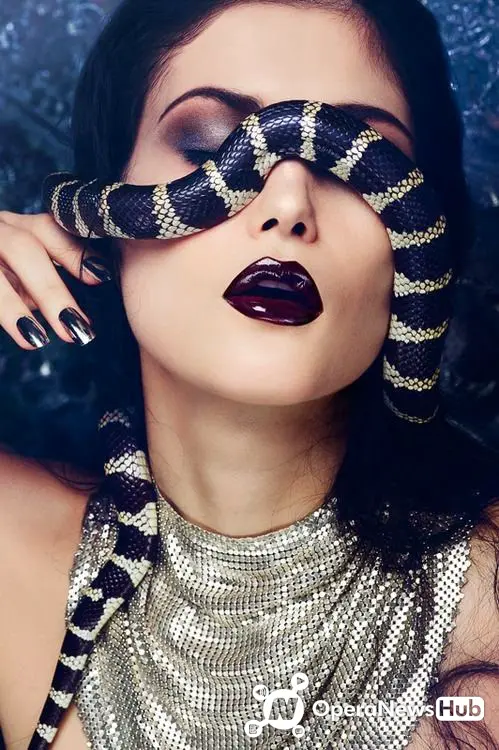 5.
The smaller the smaller the snake the more poisonous it is, so i read, imagine having this dangerous fellow all over your face although its really colorful and compliments her makeup but nope i can't try it.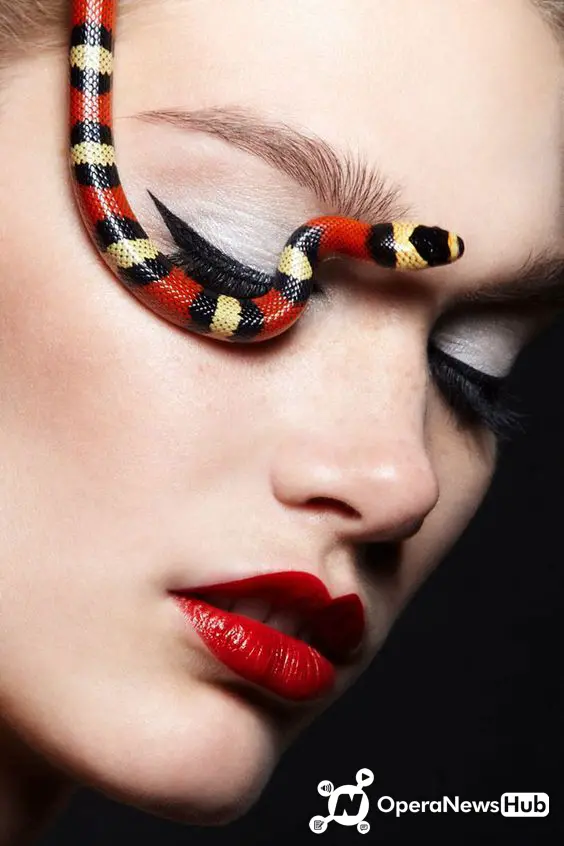 6.
Just a picture of another beautiful professional model keeping her cool while taking pictures with a snake on her head. Meanwhile Whisper can't even stand the sight of rats 😂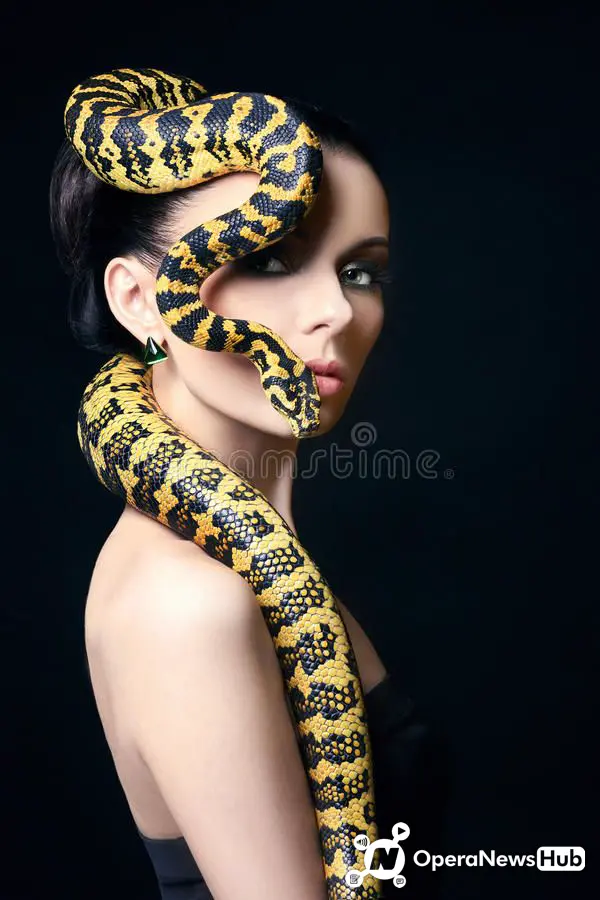 7.
Picture perfect ♥️, i love the blue scenery it makes the picture look like an underwater shoot or is it? The beautiful model looks so innocent while carrying a dangerous snake on her shoulders.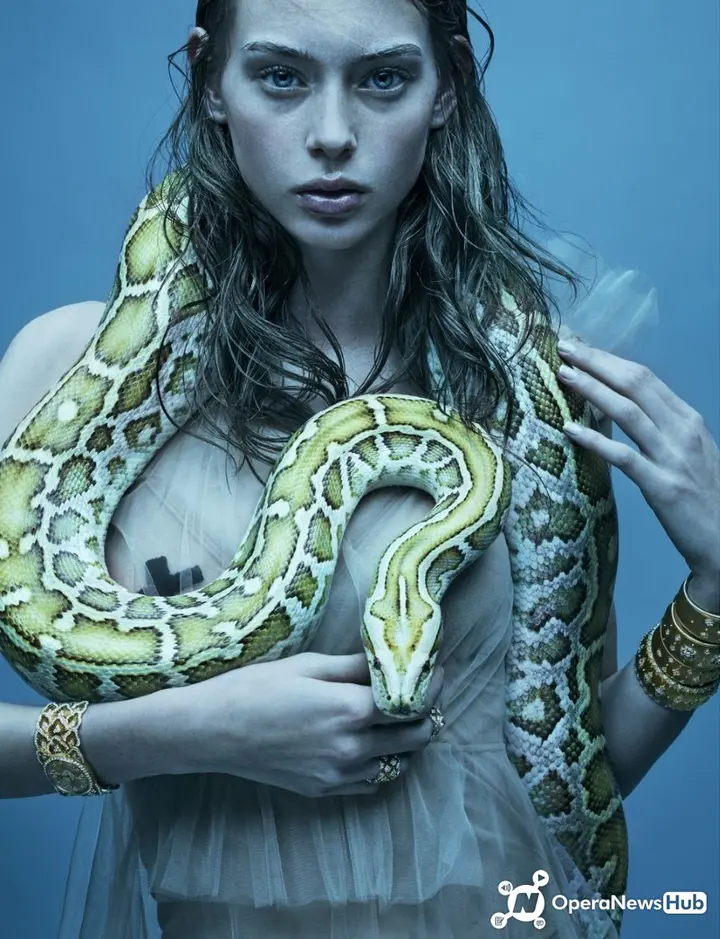 8.
This beautiful model wearing nude makeup just had to open her mouth while taking the picture, this is something i can never do.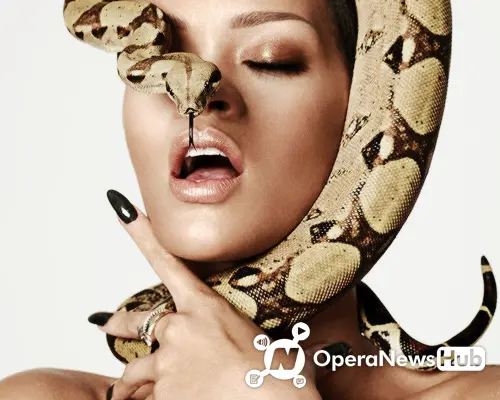 9.
I love this, guys can you see how her eye shadow matches the snake color, Its captivating. What color is the snake though, it looks greenish yellow kinda.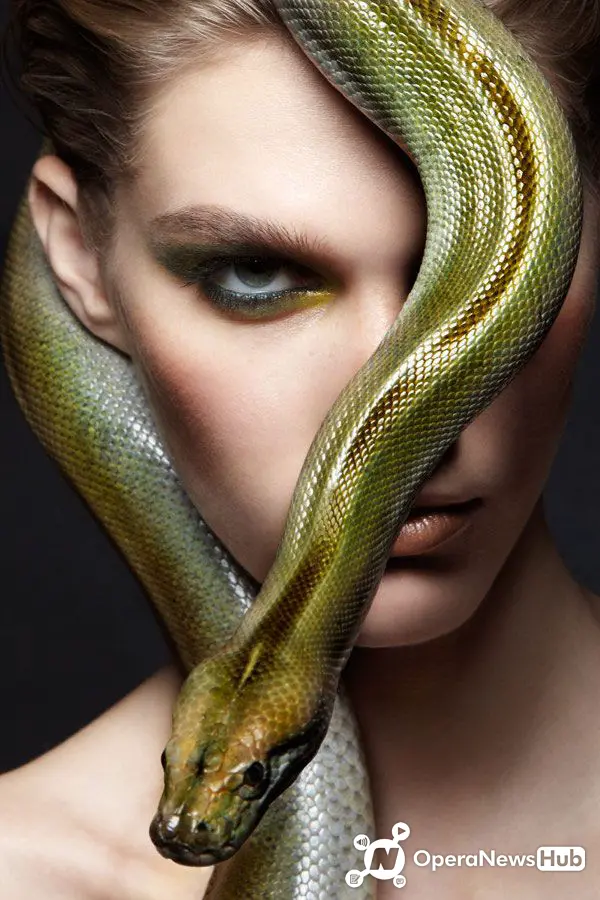 10.
Fierce makeup check, dangerous snake check, why does she look like she was born to take pictures with snakes. So fearless yet beautiful.
11.
Same picture, this beautiful model reminds me of Medusa from the Greek gods mythology.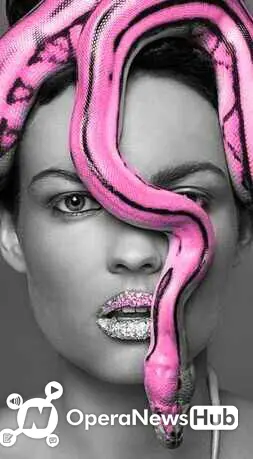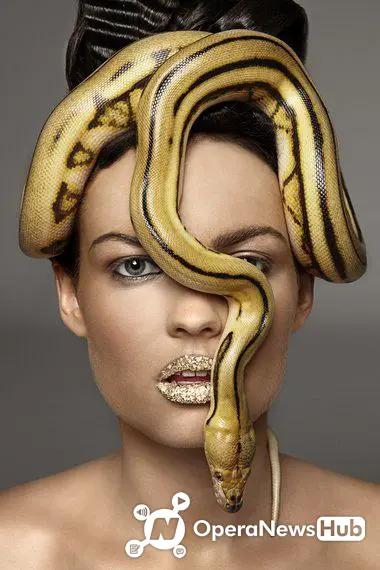 I really envy this beautiful models, i personally can't stand the site of flying roaches or even rats. Now imagine putting me in the same room with a snake ill just have heart attack, but the fearless beautiful models pull it of effortlessly. Its not easy, they deserve accolades.
Which of the models do you prefer?
Article by : Anachu Tobit
Source: operanewshub