Eberechi Eze, the Queen's Park Rangers midfielder born in England to Nigerian parents, has caught the eye lately. But the youngster has been doing excellently for a while, at least for two full seasons. 
Although he was a bit subdued on Monday night as QPR lost for the first time in four games at home to Brentford, he still made a goal contribution, assisting his side's only goal in the 3-1 defeat.
Eze, 21, has really justified the hype this season with some elite displays leading to claims he is probably the best player in the English second-tier — the Championship. And it is time the Nigeria Football Federation and Super Eagles head coach Gernot Rohr get him. 
A lot has been said about the influx of foreign-born Nigerian players in the present Super Eagles set-up, but there can be absolutely no complaints about Eze.
He has already made a quite impressive 10 goal contributions (six goals, four assists) in 14 Championship appearances for QPR this season. He has started all of the 14 matches, getting substituted off only thrice.
He is, without doubt, QPR's best player.
Eze is excelling in a position in which the Super Eagles have struggled a bit. The attacking midfield role – the No.10 – has become an apparent problem that has defied permanent solutions, the national team's drug-resistant malaria.
Since the retirement of Austin Jay Jay Okocha well over a decade ago, it has been a battle finding a consistent player that effortlessly links the midfield with the attack.
Mikel Obi did a decent job but the conflict between his different roles for club and country over the years limited the former Chelsea star. It wasn't child's play switching from being the deepest midfielder for club to the most advanced midfielder for country for Mikel, and it often affected his performances. 
Since Mikel's departure, even with him around but deployed deeper, Alexander Iwobi has filled in at No.10.
However, the Everton star has blown hot and cold. He has either had an A game or he has stunk out the joint with an F performance. There have been games where you feel 'Yes, this is our guy!' but they are too few. Then there are those ones where you just shake your head and feel like slapping somebody in frustration. Those occasions are too many.
At the moment, Iwobi has no real competition at No.10 and that is where giving Eze a shot will be beneficial on all fronts.
Iwobi will have to raise his game and if he fails to, Eze will be there to pounce. That's strength in depth for the Super Eagles. 
Eze offers goals, assists, superb technique and brilliant passing. His ability to run with the ball and cause havoc in opposition defences is much needed in the Super Eagles as the side sometimes struggle to break down opponents.
The young man's whole range was on full display a few days ago when he tormented Hull City and won two penalties after running from deep with the ball and committing the defenders into costly fouls. He stepped up to score both penalties, showing not just talent and class but also heart.
His was a player-of-the-month showing in that 3-2 away win for QPR and it is increasingly like he will soon be took good for the Championship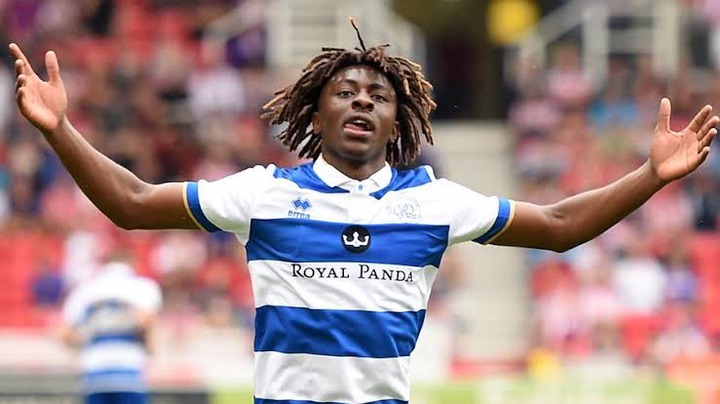 . 
These qualities are what the Super Eagles will always require and nothing should stand in the way of making Eze a key part of the squad.
Even the fact that he once trained with the Super Eagles in London ahead of a friendly but was overlooked and his seven England U-20 caps shouldn't deter the NFF and Rohr from persuading Eze to make that switch.
It might take a bit of time and documentation because of those Young Lions caps but Eze is surely worth the trouble.