The Nigerian movie industry, Nollywood has so many talented actors who work hard everyday to bring us amazing and memorable movies.
Some of these actors started their acting careers at young ages, and have eventually grown to become popular and award-winning stars, and below are some of them.
1. Promise Odika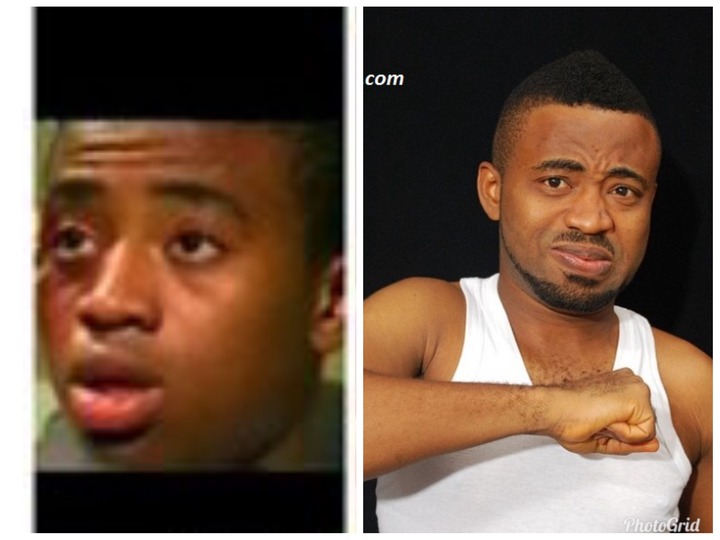 Promise Odika is considered one of the most popular child actors to come out of Nollywood. The talented Abia state born actor started acting in the early 90's when he was just a kid.
He is known for his outstanding portrayal of emotions in movies, and has starred in evergreen movies like, 'Onye Eze', 'Hour of Grace', 'The Catechist', 'Blood for Blood' and numerous others. He's still very much active in the movie industry and apart from acting, he has ventured into producing movies.
2. Williams Uchemba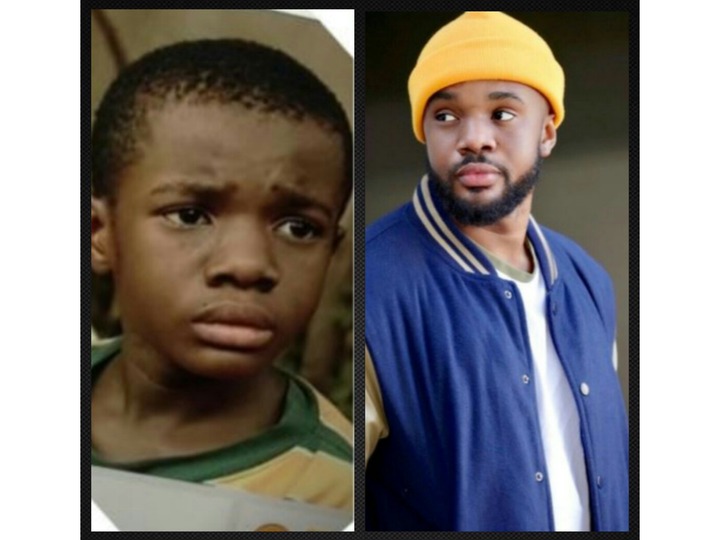 Williams Uchemba is also one of the most talented and popular child actors back in the days! His outstanding and amazing skill as a child actor was highly commended. From emotional roles to stubborn and funny roles, Williams did them all!
His acting in the classic movie, 'Journey of the Dead' earned him a spot in the movie industry, and he moved on to star in other popular movies like, 'Oh My Son', 'Beyond Belief' and several others. He has grown to be quite successful in Nollywood, and has starred in current blockbuster movies like, 'Sugar Rush' 'Merry Men 2' and 'Quam's Money', and is also a producer, philanthropist and humanitarian.
3. Somadina Adinma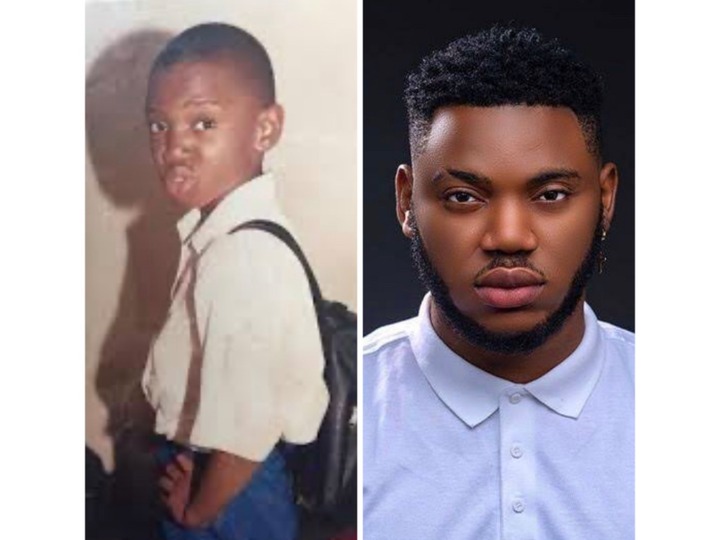 You can't talk about Nollywood child actors without mentioning Somadina Adinma who was one of the most popular of them all back in the days! He started his acting career at a very young age, and starred in several Nollywood classics like, 'Beyond Dead', and 'Bless the Child'.
Throughout his career as a child actor, he has partnered with popular stars like, Chika Ike, Tonto Dikeh, Sam Dede, Regina Daniels and so many others. He's still active in Nollywood and appears in movies from time to time.
4. Chukwudi Okoro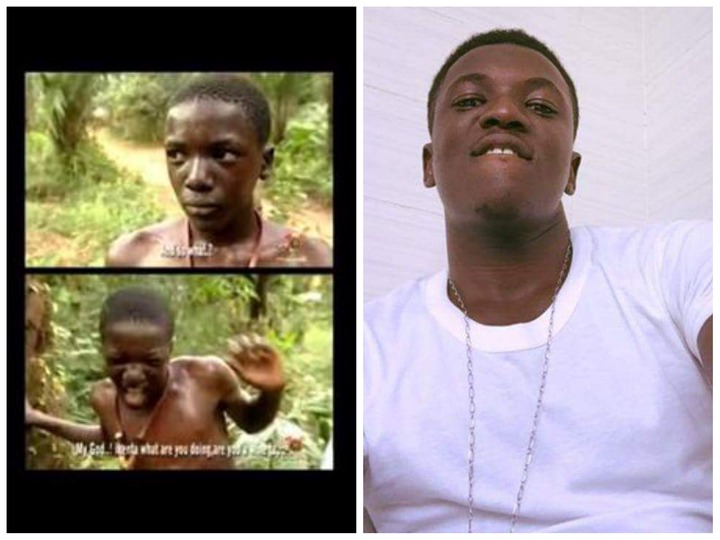 Any fan of Nollywood who followed and enjoyed classic movies back in the days will definitely remember Chukwudi Okoro who was that child actor known for his stubborn and mischievous roles in movies. Some of the popular movies he starred in were, 'Onye Eze', 'He-goat', 'Ikenta Onye Ojoo' and numerous others!
The actor who is fondly called 'Ikenta' has acted with so many Nollywood veterans like, Nkem Owoh, Victor Osuagwu, Hilda Dokubo, Rita Edochie and so many others. He's currently popular for starring in Igbo-speaking movies aired on Africa Magic Igbo.
5. Ramsey Noah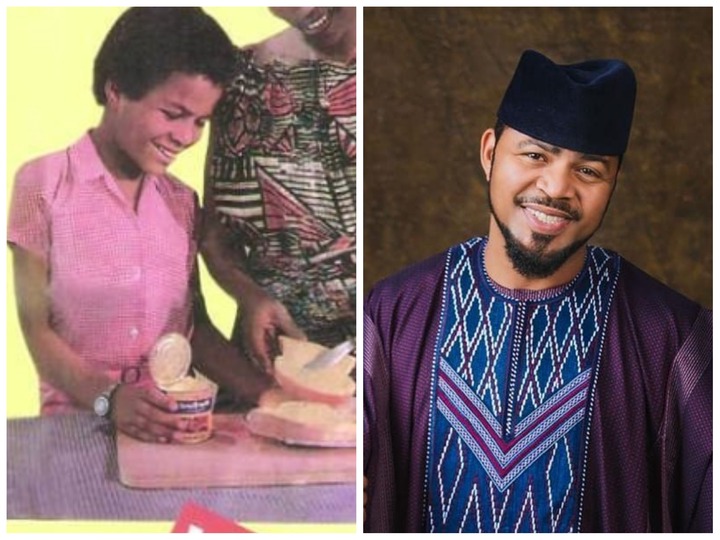 Popular and award-winning actor, Ramsey Noah started his acting career at a very young age, although not many people know this because his career started in advertisements.
However, starring in adverts helped him to transition into Nollywood. At the age of 8, he became the brand ambassador for the famous, 'Blue Band' magarine before making his way on to the big screen and eventually becoming one of the richest and most popular Nollywood actors and directors of all time!
6. Samuel Ajibola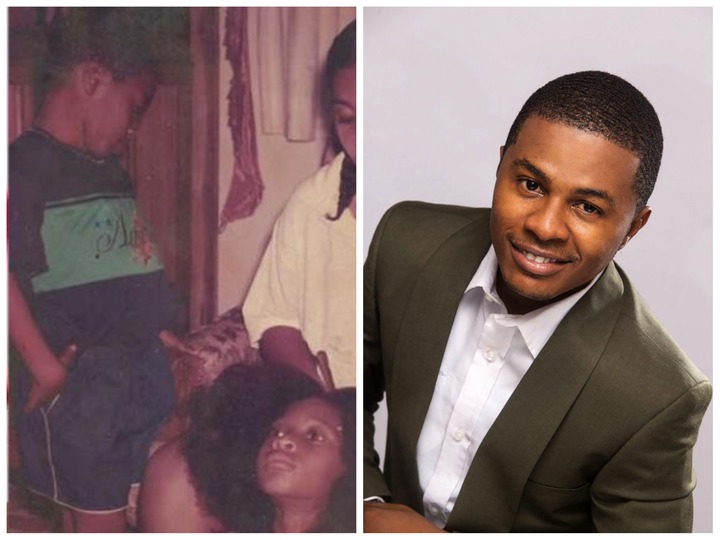 Fans of the popular TV show, 'The Johnsons' will definitely know who Samuel Ajibola is! The talented actor who is also known as "Spiff" was a child actor before his popularity. He starred in the popular movie, 'Tears of Love' at a young age. He's also known for being the first African child actor to win the award for best kid actor.
Although he was known as a child actor, his role as "Spiff" in the TV show, 'The Johnsons' secured a spot for him in Nollywood and he has moved on to star in other movies and TV shows.
7. Ime Bishop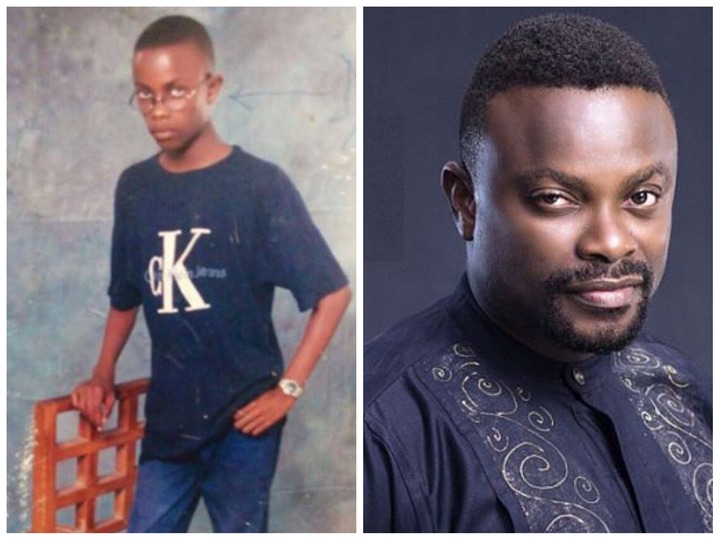 Popular comedian and actor, Ime Bishop, also known as 'Okon Lagos' also started his career as a child actor, but didn't break into Nollywood at that time. However, after his education, he returned to Nollywood and started featuring in comedic movies, and his roles in the movies, 'Uyai' and 'Okon Lagos' quickly skyrocketed him into the limelight.
He's currently one of the most popular and sought-after comedic actors in Nollywood because of his unique hilarious attitude, and he has starred in numerous popular movies like, 'The Boss Is Mine', 'Okon Goes To School', 'Lost in London' and several others.